Aregbesola Tasks Osun People On Payment Of Tax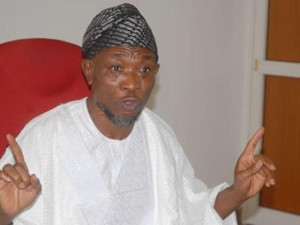 Governor Rauf Aregbesola of Osun state has appealed to taxable adults in the state to pay their taxes to assist government to continue with numerous projects it has embarked upon in the state.
The governor gave the appeal yesterday during a Public Hearing on the Land Use Charge bill organized by the State House of Assembly.
According to Governor Aregbesola who was represented by his deputy, Mrs Grace Laoye Tomori, it is   the civic responsibility of citizens to pay tax to assist government to execute projects that will impact positively on them.
Aregbesola noted that the dwindling allocation from the Federal allocation has forced the state government to look inward with the aim of generating fund to cushion the effect of the dwindling   economic situation.
He said his government was looking into tourism, mineral resources and taxation to generate revenue   to the state coffers assuring the people that their taxes would be used to make the state the best in the country.
His words: "we run transparent governance in Osun and I can tell you that the national revenue has fallen beyond what we can describe. They are no longer demanding for our oil in the international market and that is why we need to look inward to see how we can generate revenue to enable us continue the numerous projects we have embarked upon.
Speaking earlier, the Speaker, Osun State House of Assembly, Hon. Najeem Salam noted that the beauty of democracy is the opportunity the public have to contribute to how they are governed.
Apparently disturbed by the diversity in the memoranda submitted by concerned professionals the   Speaker sued for understanding saying that the essence of the public hearing was to enable professional bodies contribute in the legislation process.