SPEECH: A Giant's FootPrint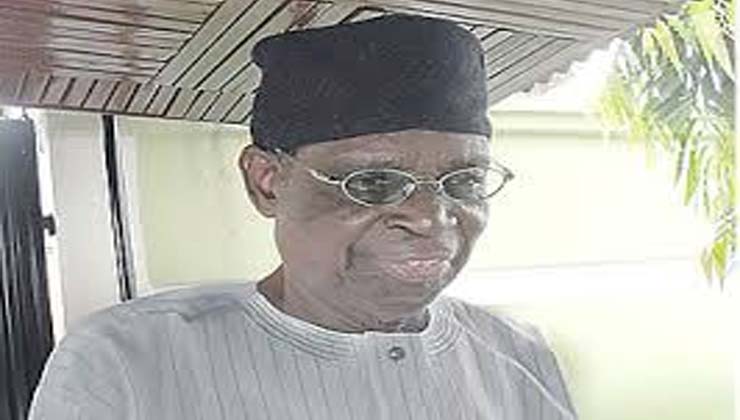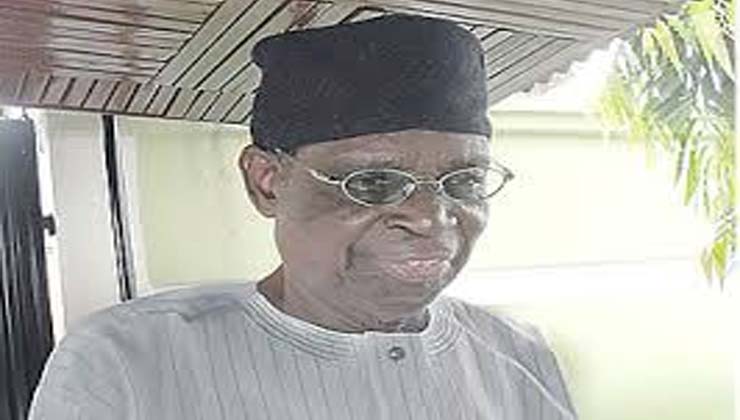 SPEECH BY THE GOVERNOR OF THE STATE OF OSUN, OGBENI RAUF AREGBESOLA, AT THE PUBLIC PRESENTATION OF FOOTPRINTS SINCE 1931: THE STORY OF A NIGERIAN TEACHER AND POLITICIAN, THE AUTOBIOGRAPHY OF SENATOR MOJISOLUWA AKINFENWA AT AIRPORT HOTEL, IKEJA, ON THURSDAY NOVEMBER 12, 2015

Protocols,
A GIANT'S FOOTPRINT
It gives me great pleasure to be here at the public presentation of Footprints Since 1931: The Story of a Nigerian Teacher and Politician, the autobiography of our revered father and political leader, Senator Mojisoluwa Akinfenwa.
As the host governor of Baba Akinfenwa in our Osun homestead, though for an even holding in Lagos, I welcome you all to this event in celebration of our own but a citizen of the world, whom you have all come to honour with your distinguished presence.
Senator Akinfenwa is a great Nigerian, a Yoruba leader and the quintessential Ijesa who has paid his dues and left giant footprints on the sands of time in these 84 past years, and still counting.
Though he has been a teacher and politician (a rare combination in those days), Baba Akinfenwa rocked Ijesaland as the principal of Hope Grammar School, a no-nonsense disciplinarian, who became famous far and near as the embodiment of discipline and a mentor for secondary school pupils and teachers.
He continued on this path of greatness when he was appointed the Commissioner for Education under Chief Bola Ige's administration in the Second Republic. He became even more famous as he superintended the formulation and successful implementation of the free education programme of the Unity Party of Nigeria (UPN) in the old Oyo State. Under that programme, new schools emerged overnight and teachers were recruited at the speed of light to accommodate the thousands of pupils who were given fresh opportunities to attend secondary school. Many of them were taken off apprenticeship where they were engaged in one vocational training or another. Today by the grace of God, they are professors, engineers, doctors, bankers, teachers and professionals in all walks of life.
In the heady days of the military, he was with the National Democratic Coalition (NADECO), a broad coalition of intrepid warriors that fought to protect Yorubaland and the return of democracy. At the return of civil rule in 1999, Baba was one of the founders of Alliance for Democracy (AD) and on which platform he contested and won election into the Nigerian Senate, representing Osun East Senatorial District of Osun.
In the senate, he was a strong voice for the opposition in a house dominated by the Peoples Democratic Party (PDP) with their sulphurous and suffocating grip on the nation, the economy, the opposition and the Nigerian state.
The circumstances that led to the crisis in AD and his not being part of the metamorphosis of our political tendency into the All Progressives Congress (APC) can best be described as unfortunate. But Baba is a progressive at heart and has lived all his life to promote the progressive idea and cause. More importantly, he has been consistent. Though Baba has refused to move with the train, he has held forth at the AD, not swayed by pecuniary gains to hop into the doomed PDP vehicle. This is called integrity.
Indeed, he was one of the leaders of our party and our race I contacted before launching my governorship ambition. He received me most warmly and gave his unfettered blessing. He has also been one of our pillars of support, even in our most trying period.
His biography which has been captured in the book being presented here today, will no doubt be rich and will offer rare insight into the circumstances that shaped his politics; the influences that shaped his character and personality; the environment of his emergence, his habits, inspirations and never before known aspects of his life. It will afford us to see in a new light his strength and weakness as a human being.
All these have been captured and frozen in time for the benefits of scholars of politics, politicians and students of leadership to read and learn from.
It is therefore a great honour and privilege to present this book on a great achiever, a leader and an Ijesa icon who has given his all towards the building of a better Nigerian.
I thank the publishers, the author, his family and friends for the kind invitation to this event and wish us all a safe journey back to our various posts.
I thank you all for your kind attention.