Aregbesola's Critics Would Soon Praise Him – OSIC Boss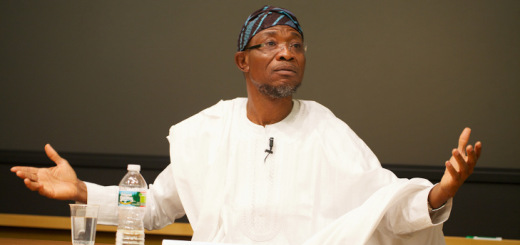 Osun State Investment Company's managing director, Alhaji Bola Oyebamiji yesterday remarked that Aregbesola's critics would later eulogize his intimidating achievements in the state at the end of the day. Oyebamiji, who made the remark in an interactive session with newsmen in Osogbo, charged the governor to disregard his political detractors who would want to get him derailed in achieving his positive aim in governance.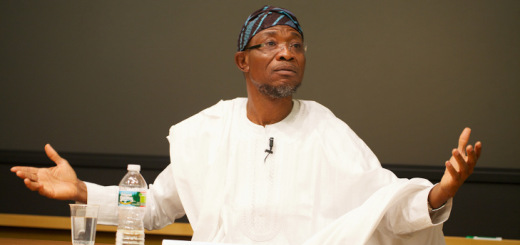 He however counseled Aregbesola to forge ahead in his developmental projects which had transformed the state in the last few years of his administration. Oyebamiji specifically lauded the massive road construction projects of Ogbeni Rauf Aregbesola.
Speaking with newsmen in Osogbo, Oyebamiji noted that the bane of location of industry in Osun State by investors has been lack of good road networks adding that with the measures taken by Aregbesola, investors will be encouraged to invest in the state.
The managing director also identified large scale cultivation of cocoa and palm trees as long term panacea to the dwindling economic fortune of the state, saying that the state has what it takes to revive its economy if cocoa and oil palm cultivation is embraced.
According to him, Osun Investment Company has cultivated no fewer than 1,500 hectares of cocoa with 623 hectare in Ibokun and 523 hectare in Iwo.
While charging the people in the South West to embrace cocoa and oil palm cultivation, Oyebamiji noted that apart from the comparative advantage it has over other crops, mix cropping with it would help sustain the farmers.
Alhaji Oyebamiji maintained that until Nigerians are able to produce substantial part of what they consume, the economy will continue to dwindle blaming the present economic downturn on over dependence on oil.
To further boost the economy of the state, the managing director disclosed that the company is planning to establish a petroleum refinery to be located at Dagbolu in Olorunda local government area of the state.
He further disclosed that the investment company has estates spread all over the country including 34 three bedroom apartments in Lagos, 14 flats in Abuja and another 19 flats in Ikoyi, Lagos.
Osun Community Protests Invasion By Thugs
Koba Ope community in Osogbo, Osun State capital yesterday appealed to Osun State governor, Ogbeni Rauf Aregbesola to intervene in alleged invasion, intimidation, harassment, and assault on members of the communities by thugs of Fountain University Osogbo.
Addressing the press in Osogbo, the chairman of the community, Imam Ayatullah Abudulkabir Adepoju said members of the community that shared boundary with the university have continued to suffer in the hands of rented thugs.