Osun Assembly To Strengthen Oversight Functions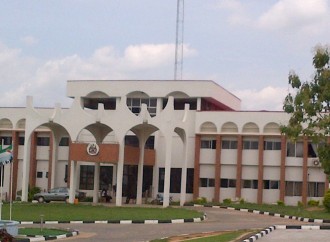 The State of Osun House of Assembly has said that it would give priority to its oversight function by strengthening its monitoring mechanisms in 2016.?




It said this paradigm shift was necessary to ensure that the state government increases its internally generated revenue and judiciously use the same for the completion of all ongoing projects and execution of new ones.
The Chairman, House Committee on Information and Strategy, Honourable Olatunbosun Oyintiloye dropped the hint during an interview with journalists.
According to him, the resolution of the Assembly was borne out of the fact that what the state needs at this critical period of the economic downturn was to strengthen monitoring mechanisms, especially for the completion of ongoing projects and pending programmes in line with the policy of the state government.
"The situation in Osun in this critical period requires that all stakeholders play their role through the blockage of waste and the improvement of internally generated revenue.
"If you look at the 2016 budget before the house, it is essentially revenue-driven and the Speaker, Honorable Najeem Salaam has stresses it on Ministries, Departments and Agencies of government to develop ways to generate more revenue without imposing an unnecessary burden on the people"
"Also, there are many projects that are still being delayed due to the financial crunch and the house is optimistic that after the completion of these projects there would be a positive impact on the economy and life of the people.
"To achieve all these, Mr Speaker has decentralised the monitoring mechanism by mandating all the standing committees of the house to beam their searchlights on every activity of relevant MDAs", he said.
Oyintiloye also said the Assembly would from time to time ensure effective review, monitoring, and supervision of government programmes, activities, and policy implementation.
In the process of this monitoring, he said, any policy of any MDA that would not be in tandem with the present economic reality would be reviewed by the house.?
He, however, stressed that legislative business of the house would not be compromised and expressed the hope that these measures would go a long way to better the lots of the people.
The lawmaker then urged the people of the state to support the government by paying their dues to enable the government to perform its obligations.