Osun Speaker Deplores Violence In Public Schools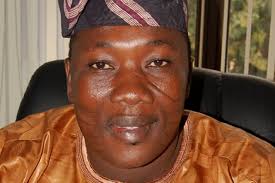 Speaker, State of Osun House of Assembly, Rt. Hon. Najeem Salaam has deplored the unruly attitude displayed by students of St. Johns High school Ile- Ife after failing to make the privileged list of free WAEC examination list proposed by the state government.




Speaker Salaam in a statement signed by his Chief Press Secretary, Mr. Goke Butikakuro asserted that the magnitude of violence displayed by the pupils has shown that the school management and the security agents were complacent, a situation that put the lives of staff and properties of vandalized radio station located in Ile Ife in great danger.
Speaker Salaam stressed that the school management ought to have laid a moral template for the pupils on the consequence of failing the mock examination used to sift the unserious ones, and the wrath of law awaiting
the deviants among them, while the security agents around the affected radio station ought to have called for reinforcement if overwhelmed; noting that paying for WAEC of indigent students was a privilege not a right,
because, the examination body does not belong to the state.
He then called on the Commissioner of Police to smoke out the students involved and their instigators, for the law to take its course, noting that such miscreants who visited violence on radio station are not supposed to be in conventional schools, but juvenile homes, saying that the state parliament would soon deliberate on what would be the fate of the school management concerned.
Speaker Salaam further said that the parliament has now been compelled to come up with a legislation that would recommend severe punishment for violent attitude in public schools.