Youths Urged To Embrace Sports For Development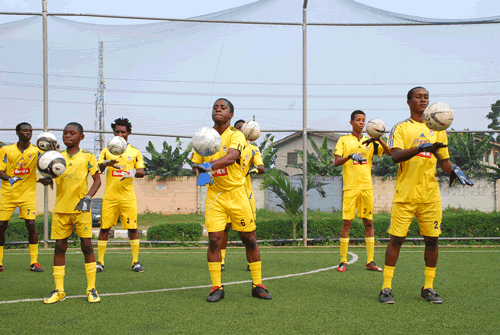 The importance of sports as a means of income generation and a way of engaging the youth has been stressed.
The Permanent Secretary, Ministry of Health,Dr.Akinyinka Esho while declaring open the Idowu Elemeso Football Competition for Youth of Ayedaade LGA Gbongan observed that, apart from income generation, participation of Youth in various sporting activities is a strong antidote to Youth restiveness.



He therefore advised the Youth to take active part in Sporting activities and should avoid hooliganism in sports in order not to jeopardise its objectives.
In his opening address, the sponsor of the competition, Dr. T. G. Idowu said that, he started the competition as a way of engaging the Youth in meaningful Sporting activities and empowering them to discover their talents
Dr. Idowu advised the participants to see one another as healthy competitors and not as rivals or enemies.
The Soccer competition which opened on the 17th of February, will end on Wednesday 9th March, 2016.
In the opening match which was played at Saint Patrick's High School playing ground Gbongan, United F.C. Iwo road beat Oke-Ola F.C. by a lone goal.
A total of 13 teams are taking part in the competition.