Aregbesola Visits Osogbo Govt High School Amidst Ecstatic Welcome by Artisans on Site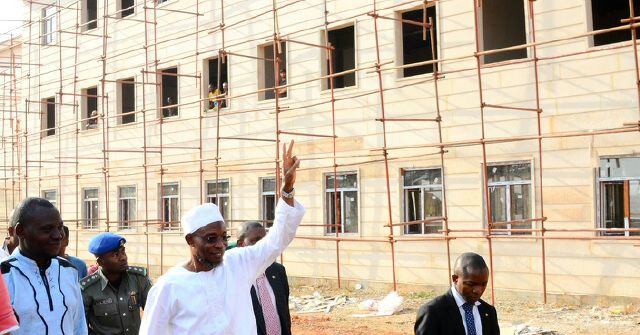 Governor of the State of Osun, Ogbeni Rauf Aregbesola yesterday paid an unscheduled visit to ongoing construction work at Osogbo Government High School to ascertain the level of work done so far.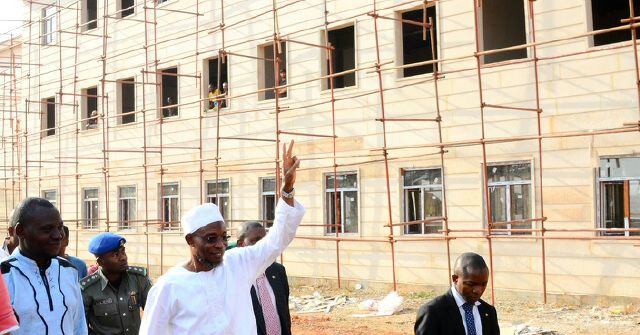 On his arrival at the site, Governor Aregbesola went straight to the basket ball court where he showed off his sporting skills





However, Governor Aregbesola's inspection tour didn't stop there just as he moved round the school in a bid to attest to the level of completion at the site.
Governor Aregbesola ,who went through the school football pitch and major areas of the school site and commended the high spate of work on the site, saying with the growing speed of the school construction, he was assured of its completion soonest.
Governor Aregbesola also expressed satisfaction on the present state of the school construction, promising that his government would not hesitate to provide the needed infrastructure on education just as he had embarked on the construction of ultra modern schools across the nooks and crannies of the state.
He said his dream is to turn Osun to an epitome of educational pacesetter not only in Nigeria but in Africa and the world at large
He therefore admonished the artisans working on the site not to deviate or breach the contractual agreement with the state by constructing an edifice that would be a model in the world.
He said his government would accept nothing but the best, urging the contractors to continuously meet up with the state's expectations on the modern schools through the use of standard and quality materials.