Osun Dep Gov calls for prayers for Nigeria's economy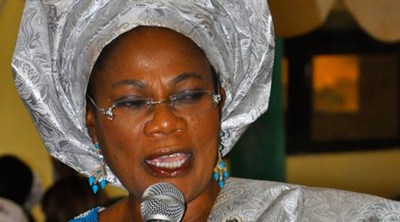 The Deputy Governor of State of Osun, Mrs Grace Laoye-Tomori, has urged Nigerians to work hard and pray for divine intervention in the economic problems facing the country.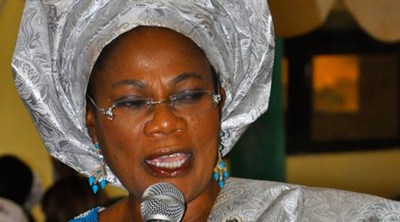 Tomori made the call last Sunday at the Special Prayer and Thanksgiving service for the economic organised by the Redeemed Christian Church of God's National Headquarters, Ebute-Metta, Lagos.
The programme tagged 'Flood of Abundance' brought together thousands of Christian faithful, captains of industries, public servants and entrepreneurs and included prayer, song rendition, bible teaching and prophetic ministration. Tomori observed that the economic situation in Nigeria needs divine intervention pointing out that the knowledge and skill of man is limited.
She said: "Ceaseless prayer from the church is so urgently needed at this time of the year and at this stage of the Nigeria economy so that very soon Nigerians will heave sign of relief. She advised Nigerians to work hard, look inward and depend less on foreign goods.
"This is time for us to believe in ourselves, tap into the enormous resources that God has given to us; and I believe that Nigeria will have abundant and so shall it be in Jesus name," she said. Also speaking at the event, the Special Assistant on Administration and Personnel to the General Overseer of RCCG, Pastor Johnson Odesola, charged political office holders to fear God and do what is right for the good of the masses.
"You cannot enjoy the flood of abundance if you do not belong to God, you cannot serve God and mamor; but once you are with God, you will definitely enjoy his blessing," he said. Odesola cited the scripture saying that the fear of the Lord is the beginning of wisdom and added that God would see Nigerians through if only we can fear Him and live for him at all times.
He stressed that God has promised to bless his people abundantly even in the time of famine but he requires our absolute obedience to him. He also charged businessmen to continue to obey the instructions of God in the given of their tithe and offering.