Aregbesola Appoints Alli Pro-Chancellor of Osun Varsity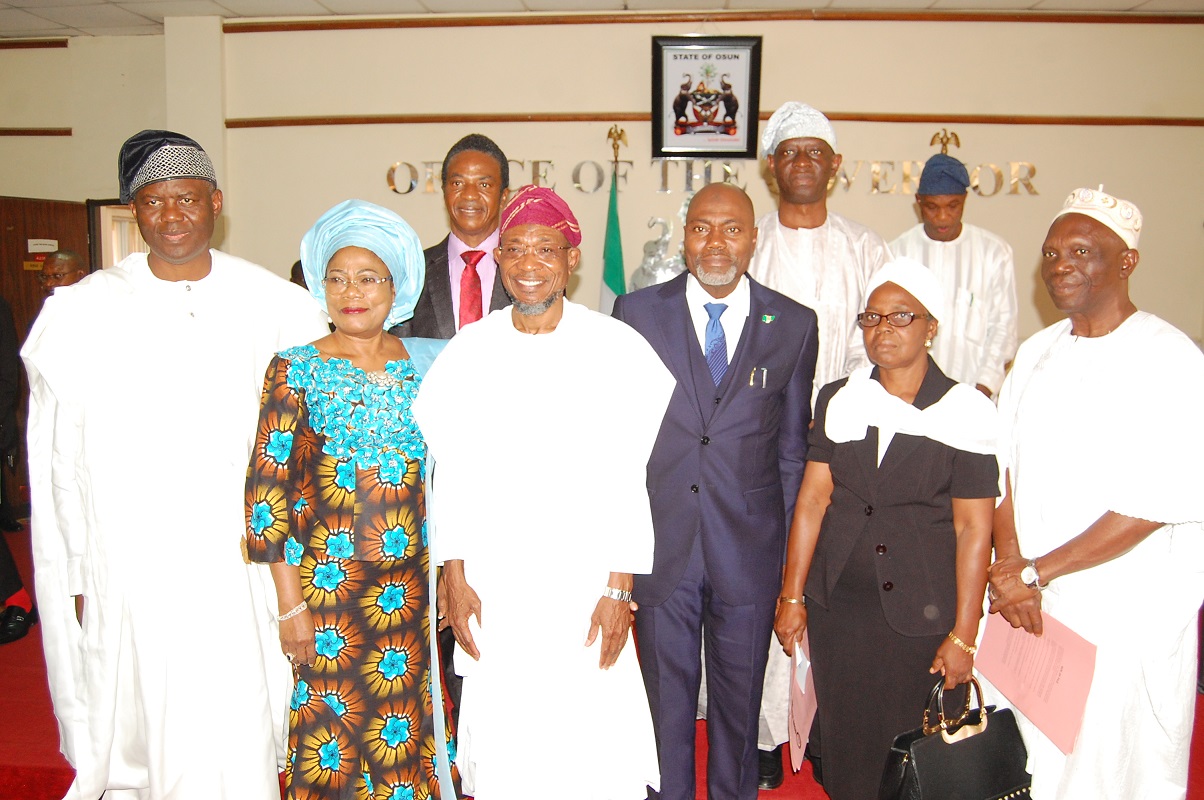 The Governor of Osun State, Ogbeni Rauf Aregbesola,
on Monday
announced and inaugurated members of the Board of Governing Council of the state-owned University of Osun.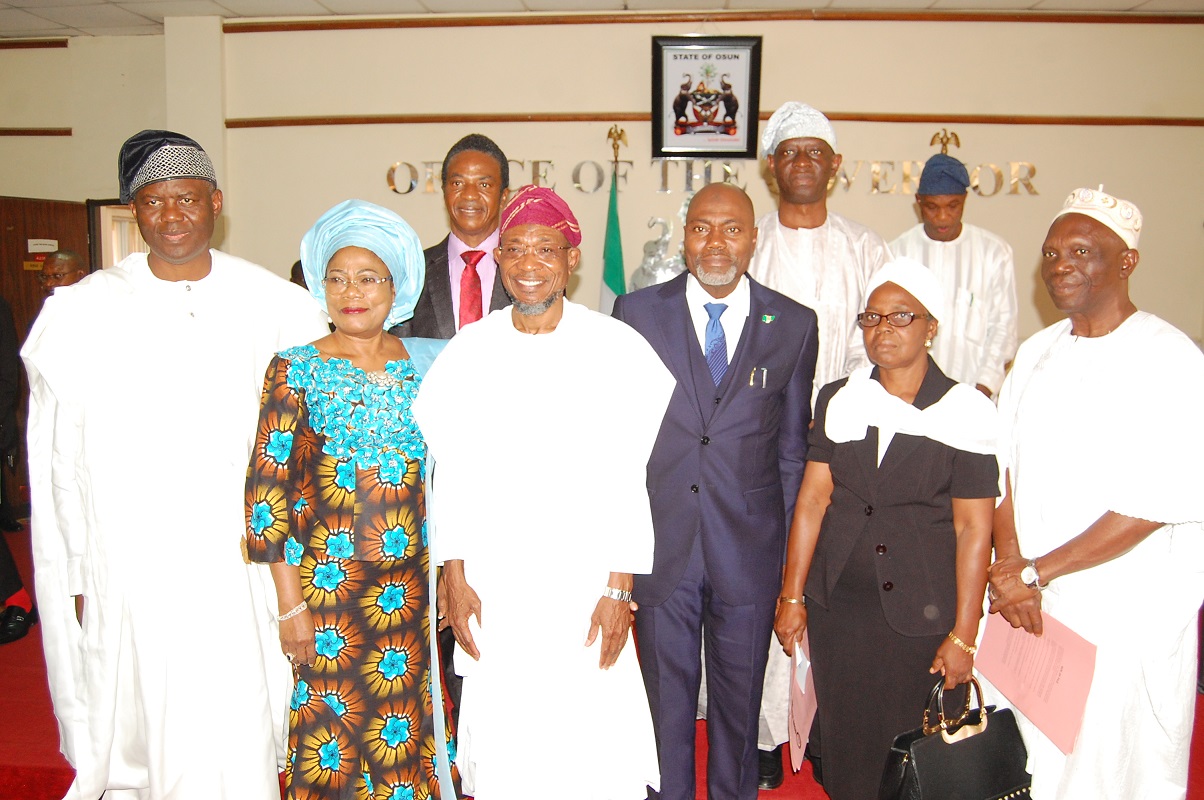 Aregbesola, while inaugurating the Council at the Executive Chambers of the Governors Office in Osogbo, announced Mallam Yussuf Olaolu Alli (SAN) as the new Pro-Chancellor of the university.
The newly inaugurated Governing Council also has as members Prof. Solomon Akinboye, Dr. Abeke Omotosho, Prof. Kasali Adegoke, Sir Benjamin Aladekomo, Engr. Tunde Ponle and Prof. Charles Abiodun Alao.
Aregbesola stated that no university can be greater than its council and that a university will either rise to the level of its council or shrink to its size, hence the careful selection of members of the UNIOSUN Governing Council.
He noted that in the face of the country's dwindling economy, there should be new approaches to raising funds for the universities.
The Governor charged the newly inaugurated Council to come up with ideas on raising funds for the university without passing the burden on the students, stating that such funding could come from endowment chairs, direct funding of programmes and philanthropists to funding projects.
He held that the time has come for Universities to break from the past, noting that the situation at hand calls for innovation where things can not be done in the old ways.
According to Aregbesola: "Our country in the past has been awash with oil money, the universities have developed the lazy practice of living on proprietor's subvention while the mean ones put a heavy burden of tuition on the students.
"However, increasing tuition has only increased the social gap in the society, keeping the children of the poor out of the universities, with dire consequences. Even then, the geography of the victims is increasing to engulf the children of the middle class who are in no position to raise the exorbitant amounts being demanded by our universities these days.
"There should be new thinking and new approaches to raising funds for the universities. Harvard University in the United States has the largest endowment of $34.6 billion, according to the 2014 figures. This was followed by Yale University with $25.6 billion. Number 10 on the list is University of Michigan with $10 billion.
"In contrast, no university in Nigeria has $1billion endowment. How do we expect our graduates to compete with their graduates? This is food for thought."
Alli said the enormity of work ahead of the council would not be underestimated giving the situation of the university in the last four years.
Alli said it is obvious today that government alone cannot fund education and so individuals and other stakeholders must rally to help take education to an enviable height.