Aregbesola Stresses Commitment To Human Development As Osun Marks Golden Jubilee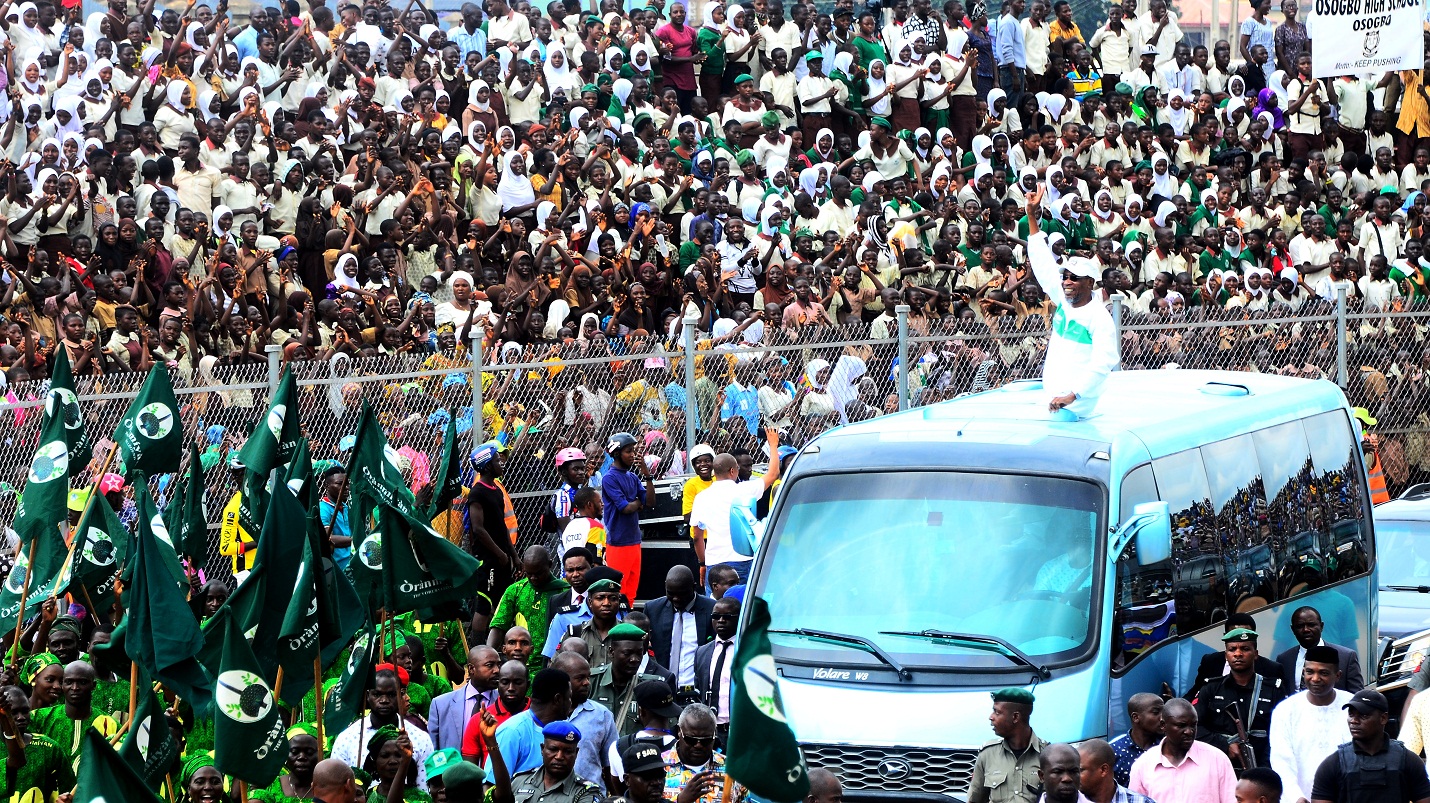 Obviously elated by the wonderful performance of pupils at the calisthenic displayed to mark 25th anniversary of the creation of Osun State, Governor Rauf Aregbesola expressed his commitment to all round development of every individual in the state.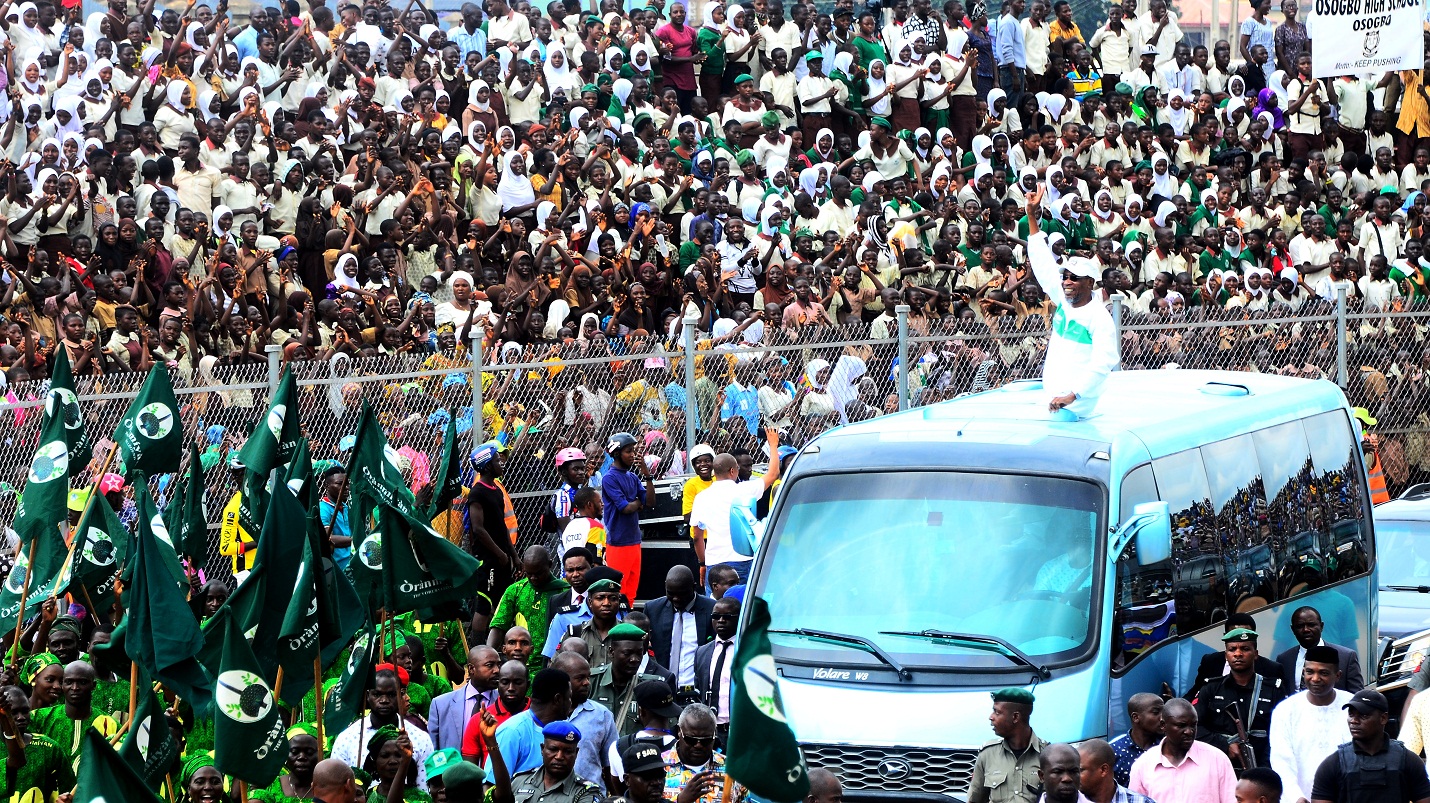 Aregbesola who spoke at the State Stadium venue of the programme in Osogbo noted that silver jubilee is worthy of celebration especially for a state that is moving like Osun.
He gave assurance that his administration is committed to the  development of every individual physically, mentally and socially to make them productive in the society.
He likened education to power which must be acquired by every individual saying that  was why his government has not only developed the individual intellect alone but also provide them with befitting physical learning environment to motivate and enhance their learning and teaching.
Aregbesola pledged to do all he could to make the state educational programme an outstanding and pace-setting one to distinguish it from other states.
The governor stressed that, the anniversary was centered on the state youths to encourage them to be self reliant and productive in any given society.
Speaking on the introduction of Calisthenics exercise into the anniversary programme, Aregbesola explained that, participants in the show learn and develop a high sense of aesthetics, derived from the rhythmic motion, colouful costumes and patterns that are the outcome of their joint motion.