Ataoja Hails Appeal Court Judgment As Osun Festival Begins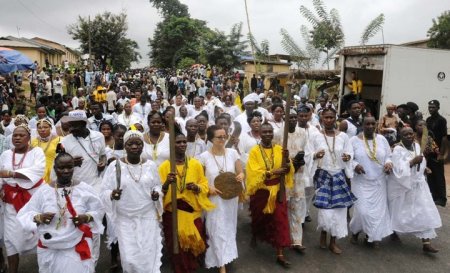 The Ataoja of Osogbo, Oba Jimoh Olanipekun, on Thursday celebrated the judgment of the Court of Appeal, Akure involving him and other  contestants  in the town's chieftaincy tussle.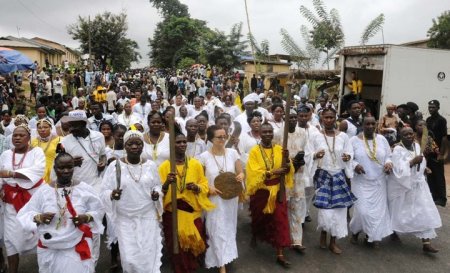 The monarch, who was full of praise to God and the Osun State Governor, Mr. Rauf Aregbesola, as well as the kingmakers, said it was God who installed him.
The monarch spoke in Osogbo on Thursday  at a press conference he addressed as part of activities making the commencement of the 2016 Osun Osogbo Festival.
The monarch was sacked by the lower court and he proceeded to the Court of Appeal in Akure but the court ruled that the case should be started afresh at the High Court.
One of the chiefs in the town, who is the Ajaguna of Osogbo, Chief Gabriel Oparanti, burst  into songs of thanksgiving and dancing to appreciate God for the  favourable court verdict.
The monarch said, "I thank God for the grace given me to be part of this year Osun Festival.  This is my first public speech since the (Court of Appeal) court in Akure said I should remain in the palace.
"I thank the kingmakers because God did not put them to shame on the matter. My reign was punctuated at the lower court and we moved to the Court of Appeal in Akure and they said I should remain in the palace."
The Ataoja also described Aregbesola as a good leader, who was not given to vendetta.
He said that he (Ataoja) and Aregbesola were not together when the latter was seeking to become the governor of the state but the governor rose above that and drew him closer after he had assumed office.
He said this kind of leaders were rare in the country while praying to God to uphold the governor.
"I thank the Osun State Government under Ogbeni Rauf Aregbesola, a governor, who does not go on a vendetta mission."