Aregbesola Is Committed To School Feeding Programme – O'meal Director.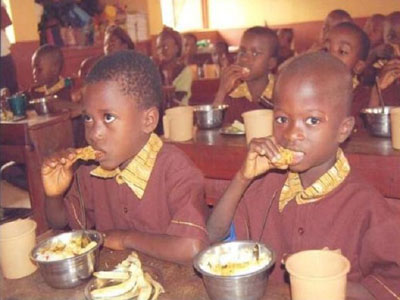 The Ogbeni Rauf Aregbesola led administration is committed to the School Feeding Programme despite the financial status of the State.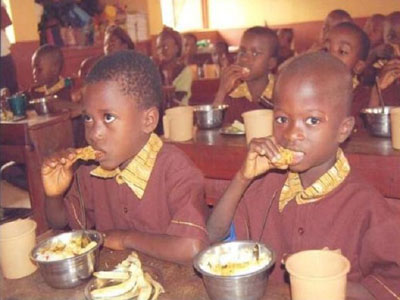 The State Programme officer of the Elementary School Feeding and Health Programme (O'MEAL), Mrs Olubunmi Ayoola stated this while receiving the Niger State delegates who were on a 3 -day visit to understudy the O'MEAL programme in the State.
Mrs Ayoola said Ogbeni Rauf Aregbesola , through this programme ,has increased the number of pupils enrolment in schools. Thereby creating a conducive learning environment.
She further explained that the programme has also improved the economy in the State as food vendors and farmers are empowered in the process.
Earlier, Special Adviser to Niger State Governor on Empowerment and Social Protection, Hon Afiniki Dauda , who led the delegation ,commended the Governor, Ogbeni Rauf Aregbesola for providing free food for pupils in Elementary School despite the financial crisis that is affecting all states of Federation .
She said State of Osun has become a model for all other states of the federation in the area of O'MEAL. She therefore, promised that Niger State will take a proper cue from State of Osun.
Highlights of the visit were presentations from the collaborating Ministries, Departments and Agencies such as Ministries of Health, Agriculture, Education, Commerce and O'YES commander.