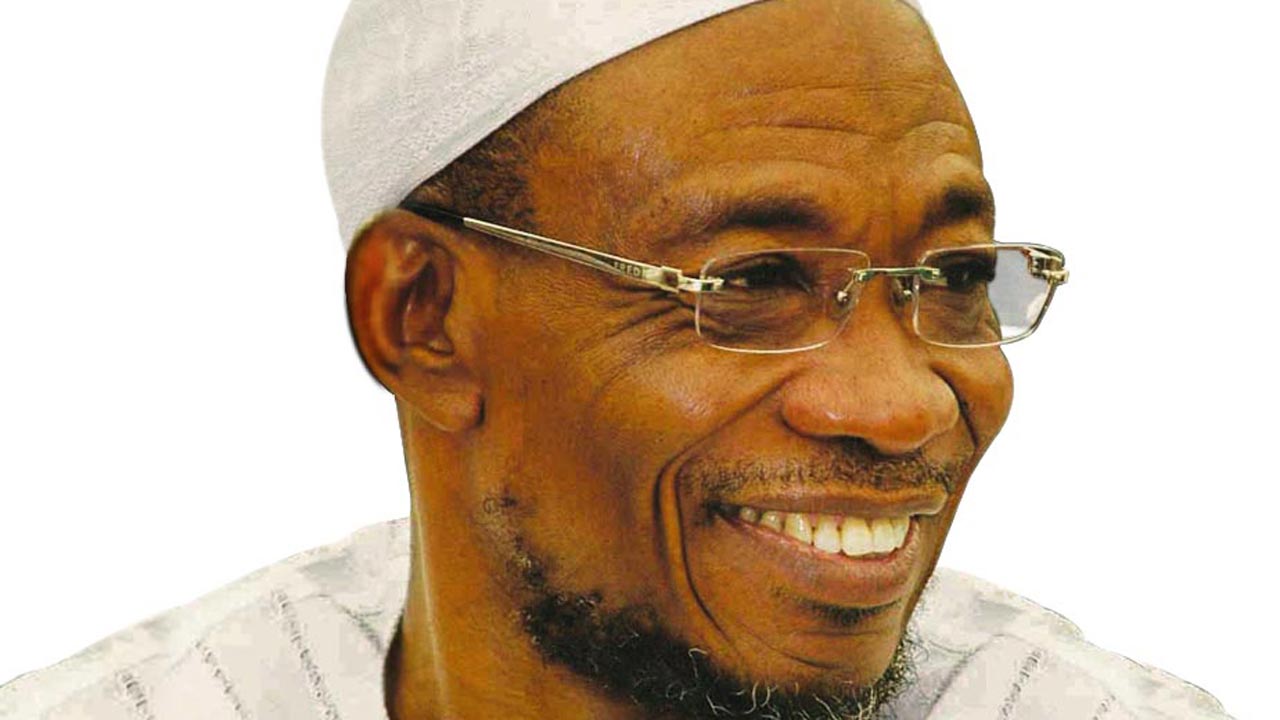 Our Policies Are Designed To Lift The Condition Of The Osun people – Aregbesola
The Governor of Osun, Ogbeni Rauf Aregbesola on Wednesday said no government since the creation of the state  has done what his administration did in the last six years.
He said the policies of his administration were designed to turn around the general well-being of the people irrespective of socioeconomic and political status.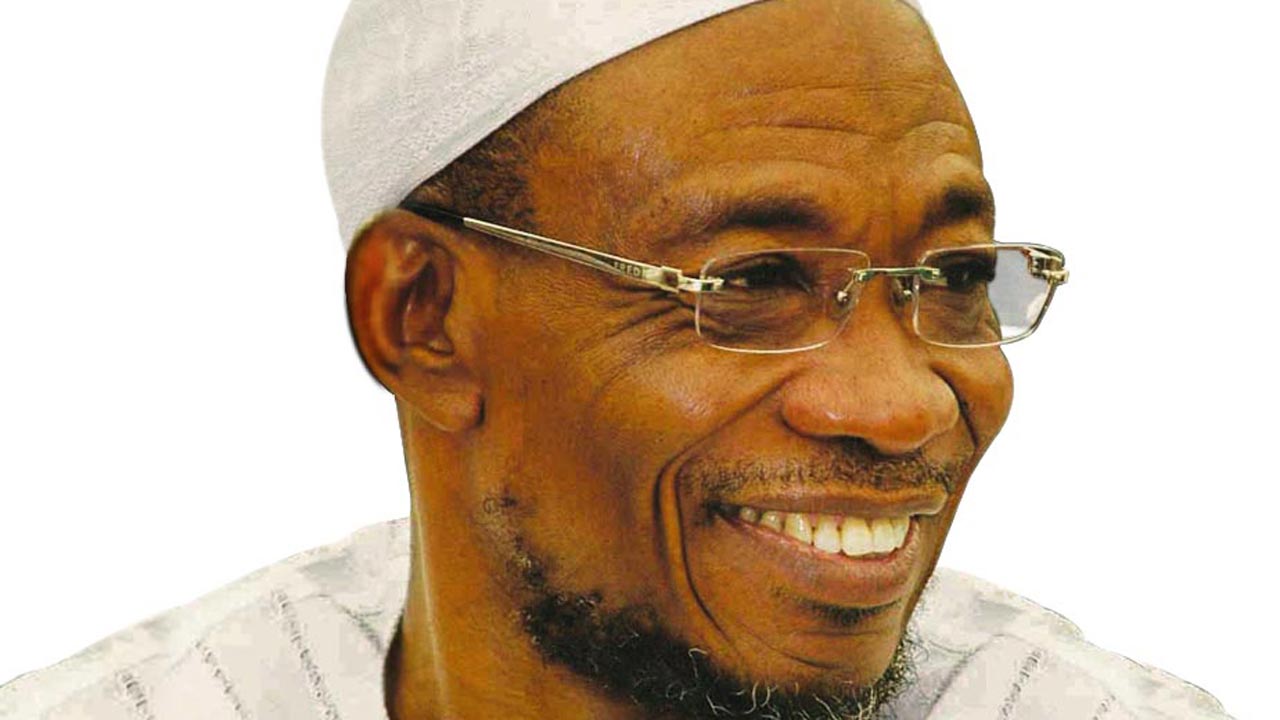 Governor Aregbesola made the statement while delivering his lecture in commemoration of the City People 20th Special Anniversary lecture, at Aurora Conference and Events Centre, Osogbo.
Recounting the strides made so far, Governor Aregbesola who titled his speech  "Government Unusual in 6years" said his government has successfully laid the foundation for the development of the state in the next 50years.
Aregbesola said his government came with a written covenant tagged "My Pact for the People of Osun" to which the foundation template of his good governance was espoused.
The Governor stated that Osun remained the only state in Nigeria where government's policies and programmes are incorporated and synchronised to bring all round development to the citizenry.
He said his government came to power to restore people to the path of success, peace, unity love, harmony and greatness.
Governor Aregbesola stressed further that the mission of his administration has been to free those who are bound and make them to run on their own, without holding down those who are strong enough to also run on their own.
The Governor who described the people of the state as wonderful, faithful, reliable and resilient said, their courageous tendencies had really helped to reclaim his mandate in 2010 after a protracted legal tussle that lasted for almost four years.
Aregbesola said his administration six-point integral action plan of banishing poverty, banishing hunger, banishing unemployment, restoring healthy living, promoting functional education and enhancing communal peace and progress are designed to lift the condition of people from poverty stricken to being wealthy.
He added, "I have been privileged to affect the state by raising the standard of living of the people. For us, all our programmes, policies and activities since we came to office have been with the intention to eradicate poverty and create wealth for all our people.
"truly we are here to liberate the people from the shackles of retrogression, poverty and hunger that had eaten deep into their daily lives, but the amazing part of it was the support given to us by the good people of this state who have been so resilient, forthright and dogged to our efforts in building a new state of Osun.
"Our people have always demonstrated greater love and courage to all forms of intimidation and castigation from the traducers who have never seen anything good from our interventions.
"The people of Osun are very wonderful people. They are fiercely loyal and courageous people. When you earn their trust they stand with you without flinching.
"They have showed great understanding and cooperation in the face of the grimmest financial challenge we faced.
He commended the state workforce for their extreme understanding and cooperation in the face of the current economic challenges, saying "Osun workers have demonstrated fidelity and sacrifice in our greatest time of need".
"The people have displayed Omoluabi ethos of the highest order when the opposition flooded the state with cash, during the election, they collected their money and other gifts as we directed them but they refused to vote for them. They voted for principle.
"They will always be in my heart and any opportunity I have to serve them again, I will take it with both arms.
"Our six point integral action plan of Banishing Poverty, Banishing Hunger, Banishing Unemployment, Restoring Healthy Living, Promoting Functional Education and Enhancing Communal Peace and Progress are designed to lift the condition of our people from poverty stricken to being wealthy", Aregbesola reaffirmed.
The Governor further recalled the giant strides recorded in the last six years, reiterating that his government was in the first 100 days of assumption of office institutionalised Osun Youth Empowerment Scheme (OYES), through which first 20,000 batch of cadets were recruited into public works.
He said his government did not stop at that as another 20,000 unemployed youth were engaged.
Aregbesola said the state government is building 170 new schools which include 100 elementary, 50 middle and 20 high schools out of which 20 elementary schools, 22 middle schools and 11 high schools have been completed.
"Withing the first100 day of our inauguration, we established Osun Youth Empowerment Scheme (OYES) through which we employed 20,000 cadets into public works. In two years, we doubled the figure to 40,000.
"The N200 million monthly allowance paid to the cadets reflated the economy of Osun and shot it up to the seventh largest GDP in Nigeria, according to the Federal Bureau of Statistics.
"We are building 170 new schools. These are 100 elementary, 50 middle and 20 high schools. Out of these, 20 elementary schools, 22 middle schools and 11 high schools have been completed".
"Beyond new school buildings, we are also rehabilitating the old schools. We have carried out renovations on 40 other schools which give us 1,694 standard classrooms in the existing elementary, middle and high schools.
"They provide accommodation for nearly 90,000 pupils. We have provided for them more than 100,000 desks and chairs, toilets and boreholes and made schools decent places to be.
"We have provided 50,000 eLearning tablets (Opon Imo) for grade 12 final year high school pupils in the state. This has benefitted three sets already while the fourth set, i.e. the current final year set has just been given the tablet.
"In addition to building schools, we have recruited more than 12,000 teachers to boost manpower in the school system. We are also motivating teachers.
In her remarks, the Osun Deputy Governor, Mrs. Titilayo Laoye Tomori who described the six years administration of Governor Aregbesola as being historic, fruitful and rewarding, said the current administration had laid unforgettable legacies in all sectors.
She commended Governor for being relentless to socioeconomic and political development of the state since assumption of office, noting that "it is a rare privilege for her to serve as the deputy governor under Aregbesola".
Tomori therefore pledged a continued support and commitment to the policies and programmes of state as the government has trail-blazed all facets of economic endeavours.
Earlier in his welcome address, the Publisher of the City People Magazine, Dr. Seye Kehinde applauded Governor Aregbesola for turning around the economic fortunes of the state since assumption of office.
He said the management of the magazine decided to celebrate Aregbesola's achievements coincidentally with her 20th anniversary based on his exemplary style of leadership.
He buttressed, "this anniversary was brought down to Osun to showcase to the entire world the unique qualities and administrative acumen of Governor Aregbesola.
"Infact, we admire him for being a grassroot politician and for always being there for his people at all times as this motivated us to share his thoughts, wisdoms and uncommon intellect on good governance.