Al Mu'minaat lauds Aregbesola for Avoiding Another Religious Crisis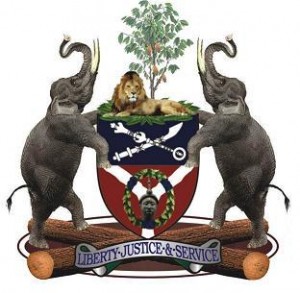 Al Mu'minaat, the Believing Women Organisation has commended the Osun State government for its quick intervention in preventing another religious conflagration.



The Amirah of the organisation, Hajiyah Mulikat Abiola Hassan applauded the sagacity of the authorities in resolving the hijab imbroglio between Muslim women and the Charms Plc., a biometric capturing company. In a press release issued in Osogbo, the Amirah Hassan said timely intervention of Governor Rauf Aregbesola succeeded in preventing the breakdown of law and order in the state.

It would be recalled that Chams Plc, officially engaged by the state government for biometric capture of it's workers had, during the exercise, insisted that female Muslims uncover their ears and turned back those who refused the order.

They claimed that such had been the practice in the past and Hijabites had cooperated, insisting that the latest exercise involving new staff could not be an exception.

Mrs Hassan warned government functionary who often discriminate against hijab-wearing ladies to desist from heating the polity, wondering why the Osun State biometric capturing would be different from other national and global exercise

"We have done many capturing without removing hijab or exposing our ears:- when going on Hajj, at immigration office for international passport, National ID Card, Driver's Licence, Voter Registration, SIM Card registration, IPPIS, BVN registration and opening of Bank account among others.

"Enemies of this nation who wish to drag the country into religious crisis must beware of similar calamity in their personal lives if they do not desist.

"They must know that the era of docility has gone for good and Muslim Sisters are more than ever before, ready to defend their rights in a most civilised manner and within the ambit of the law. Let all public officials and private individuals who are involved in this uncivilised act desist forthwith."

The Amirah who commended the management of Chams Plc for obeying the law of the land, also appreciated the newly recruited staff of Osun state who remained calm despite being discriminated against and harassed because of hijab. She also lauded the perseverance and maturity displayed during the ordeal.