We Are For Peaceful Co-existence in Ile-Ife –Sarki Hausa Of Ife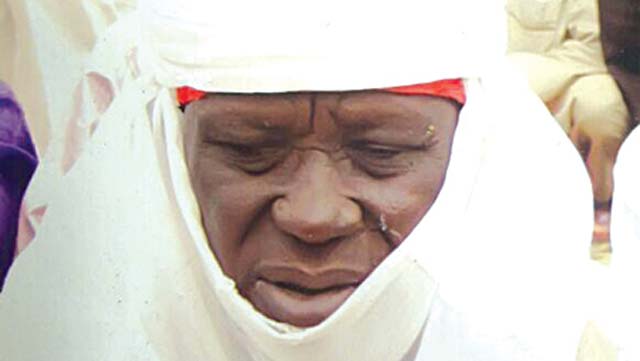 The leader of the Hausa Community in Ile-Ife, Alhaji Mahmuda Abubakar Madagali, has once again appealed to all concerned to exercise patience and allow the Honourable Justice M.A. Adeigbe's seven-member panel on the recent Ile-Ife crisis complete its assignment and submit its findings to the Osun State government for prompt implementation.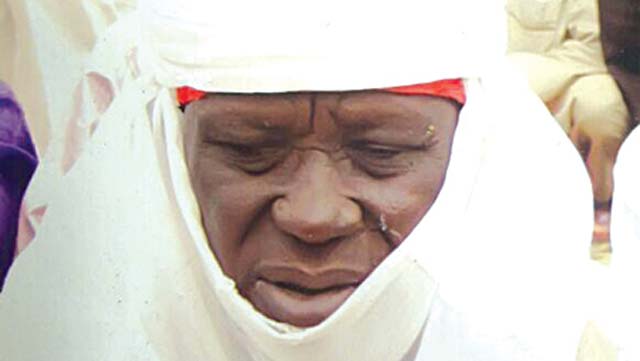 The Sarki Hausa, Ile-Ife told Palace Watch that the preoccupation of the Hausa community in Ile-Ife is to do profitable businesses and not create crises. He said they have lived among the Yoruba people for centuries, and that they are ready to be law-abiding in the overall interest, peace and progress of Ile-Ife, which has given them the opportunity to earn their living in a very peaceful atmosphere for so many years now.
How far has the Honourable Justice Adeigbe's committee gone with its assignment?
I honestly can't say how far they have gone with their work. I have been very ill; I was just discharged from the hospital on Monday. Nevertheless, I have people, including lawyers, representing our interest. I am confident that they have so far done a very good job.
I am also very satisfied with the steps so far taken by Governor Rauf Aregbesola in this matter. He is a good man and, indeed, a true Muslim. I pray that we shall all meet in paradise Insha Allah. As far as I know, with his pro-activeness and actions, the Hausa Community in Ile-Ife is presently at peace. We do not have any headache, as far as this matter is concerned. We have moved on with our lives.
Secondly, due to the unbiased stand of Governor Aregbesola since this unfortunate incident happened, all the injured Hausa people and those still on admission in the hospital have no reason(s) to be anxious, because they all know their security is guaranteed. We have, therefore, resolved that whenever we are praying for ourselves, we will also continue to pray for the governor, the leaders and people of Ile-Ife in general.
I must confess that we do not have any problem with the majority of Ile-Ile people. We have lived here long enough to know how to respect their customs and tradition, as well as respect them as a people. It is the few bad ones among them that caused this problem. I hope and pray that we get over it very soon and quickly, too.
Has the panel concluded its assignment?
I am not quite sure about that. But when I was briefed this morning, I was told that the panel has visited the scene of the incident alongside the victims, who are alive and some in the hospital. I was told the panel has also given nine days for people with any claims or advice to give with regards to the unfortunate incident to come and do so. The panel initially gave seven days for this, but that date expired last Tuesday. So, it was extended to last Monday. I have spoken to most of our people who were affected, and they have told me that they have got lawyers, who assisted them in putting their claims on record before the panel.
After this very painful incident, how secure is the Hausa Community in Ile-Ife?
As far as I know as a Muslim, nobody can honestly guarantee the security of another person, except Allah. But as far as I know, major efforts have been made to ensure that we go about our businesses safely. This, we are very grateful about. Presently, it is not only the Osun State Police Command that is maintaining peace and security in and around these areas; they are also being assisted by some detachments from Ondo and Oyo States. They are all under the command of the Assistant Inspector-General Police in Charge of zone eleven.
I must confess that the state government has done very well in this regard.
We are, however, very worried about some people who were not anywhere near here, when this very unfortunate incident happened. They are, today, alleging all manner of things, which are not correct. My appeal once again is for us to be patient and allow this panel to complete its assignment and give government the opportunity to act on whatever recommendation it will submit. On our part, we will abide by the findings of the panel, once it is done in good faith, justly and honestly. Nobody will gain anything from crisis; we are not at all ready for that. No matter what anybody might say, Governor Aregbesola has been honest and firm. This is the type of leader Allah wants in very high positions. He has done his very best, and has taken all the necessary actions in a situation like this. He has asked us to be calm, that no matter what justice will be done, and we believe him.
Governor Aregbesola went a step further by telling us point-blank that if there is anybody amongst us, who is known to be fomenting trouble, we should not hide such a person. We should report such a person(s) to the appropriate authorities. And this we are ready to do. This is how far he has gone as the state chief security officer in ensuring that there is peace again in Ile-Ife. People should, therefore, stop accusing Aregbesola of taking sides in this matter.