Osun Public School Students Emerge Winners Of Redeemers University Quiz Competition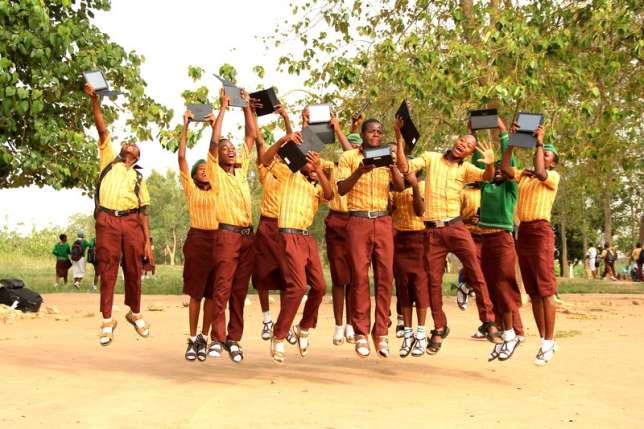 Adventists Government High School, Ede has emerged winners of this year's annual quiz competition organised by the Redeemers University, Ede to mark the 2017 library week.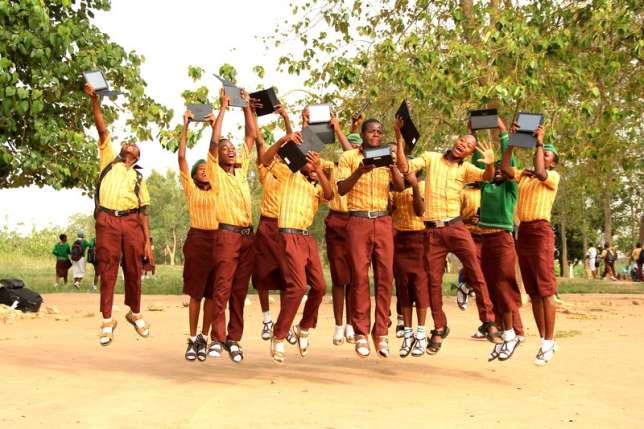 The competition, where students made the to answer questions in various subjects which include: English Language, Mathematics, Literature in English, Economics, Geography, Commerce among others produced Osogbo government high school as first runner up.
With this feat, one can easily say the huge expenditure into the education sector of Osun is yielding positive results when students of public schools are outclassing private school students in academic competitions.
The keenly contested competition saw students of Osogbo Government High school proving that the huge investment of government in the education sector is not a waste as their opponents from private schools in the competition were no match for them.
It got to a stage that the organisers of the competition could not hide their surprise at the academic performance of the students from Osun public schools whom many present at the avenue thought would come last.
A spectator, Mr Falade Toriola who was visibly surprised at the academic prowess of the Osun public school students said he never expected students of public schools in the state to show so much maturity and brilliance in answering questions.
He said he is even more surprised that they could defeat students of private schools who many had thought would emerge winners at the competition.
Mr Toriola added that the administration of Ogbeni Rauf Aregbesola has indeed turned around the education sector in Osun to the extent it is no longer necessary to go and pay exorbitant school fees in private schools which is now a waste of money.
According to him, "Sincerely speaking, I am amazed at what I have just experienced here today. For students of public schools to perform excellently well in an academic competition involving private school students.
"I have attended many academic competitions around Nigeria and I have never seen where students of public schools take students of private schools to the cleaners like this, this is amazing.
"I think the various interventions of the present administration in the education sector is beginning to yield positive results and kudos must be given to the governor.
"With this, I think it is no longer necessary for people to take their children to private schools where they pay huge amount as schools fees, public schools in Osun now stand shoulder to shoulder with the best private schools in the land" Mr Toriola stated.
Mr Festus Olajide who was represented at the event by the state acting Librarian, Mrs. Adefunke Kolawole stated that the outstanding performance of the students was a testimony of the potency of the qualitative and functional educational policy of Ogbeni Rauf Aregbesola's Administration.
He then called on members of the public to support government efforts and policies aimed at taking education to higher level in Osun.
"This is a testimony to the fact that the huge investment of Aregbesola in the education sector is yielding positive results. Osun public school students can now compete with their peers from anywhere in the world.
"This competition which we have just witnessed is of very high standards and Osun public school students won it with ease against students from private schools, it goes a long way to underline the fact that things have improved tremendously."We are proud of these students and are proud of the achievements of the present administration in the education sector", he added.