Aregbesola honoured in Trinidad and Tobago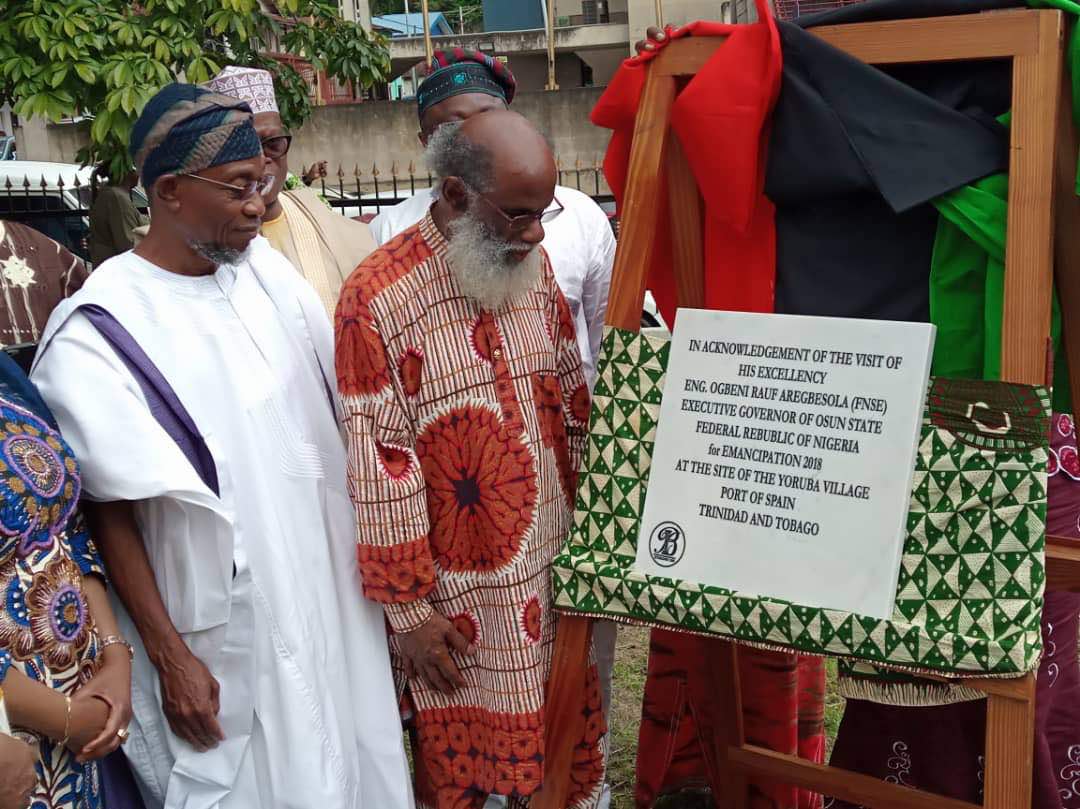 Governor Rauf Aregbesola has been honoured with the Spirit of Emancipation Award of Excellence in Trinidad and Tobago by his host country's Emancipation Support Committee.
The event held at the Lidj Yasu Omowale Village in Port of Spain, the capital city.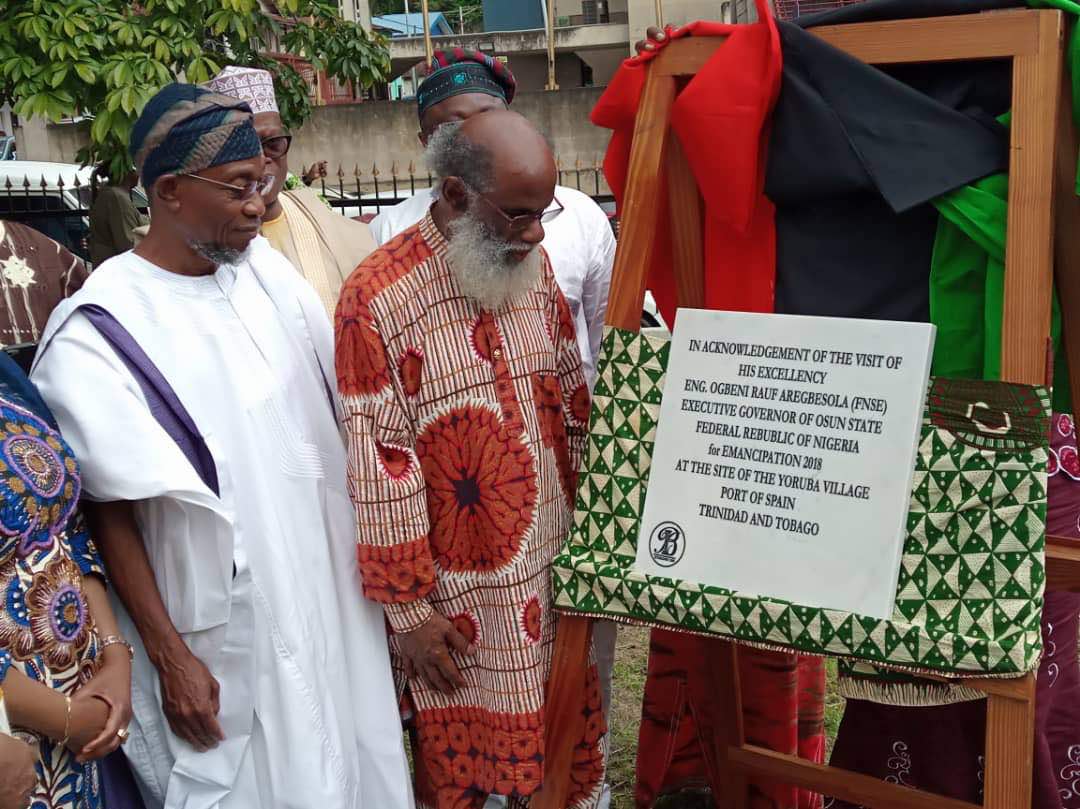 Aregbesola was accompanied by his wife, Alhaja Sherifat Aregbesola, and top government officials, including the Attorney General and Commissioner for Justice, Dr Ajibola Bashiru; Commissioner for Home Affairs, Dr Obawale Adebisi; the Special Adviser on Culture and Tourism, Mrs Taiwo Oluga; the Director General in the Office of Economic Development and Partnership (OEDP), Dr Charles Akinola and the Chairman of Osun State Tourism Board, Bimbola Daniyan.
Presenting the award to the governor, the Chair of the Emancipation Support Committee of Trinidad and Tobago, Mr Khafra Kambon, hailed Aregbesola for his commitment to the emancipation of the Black race in the tradition of the great pan-Africanists.
He thanked him for attending the Emancipation Day celebration and for identifying with the people of Trinidad and Tobago and the Caribbeans.
Kambon said: "We have decided to honour our brother, His Excellency Rauf Aregbesola, for his commitment to the emancipation of all black people in the rich tradition of the great pan-Africanists, like Dr Kwame Nkrumah, George Padmore, W. E. B. du Boise, Dr Nnamdi Azikiwe and others.
"We feel honoured for him to have attended this year's Emancipation Day with a delegation from Osun State. We have, therefore, decided to honour him with this award, not just from Trinidad and Tobago, but also on behalf of all the people of the Caribbean."
Aregbesola urged his hosts to carry on the torch of the emancipation of Black people so that the struggles of the past would not be in vain.
He said: "I feel at home, with my brethren here in Trinidad and Tobago. I can see that all black people are one. I share your aspirations and struggles and I urge you not to rest on your oars until there is freedom for all black people wherever they are found.
"I thank the Emancipation Support Committee and especially my brother, Khafra Kambon, for the honour done to me today. This award will spur me to greater commitment to fight for the freedom and emancipation of all black people.
"I look forward to greater cooperation between our two nations – economically, socially, culturally and spiritually. If the blacks in Diaspora are successful, it will lift the blacks on the continent. By the same token, if the blacks on the continent are poor and downtrodden, it will negatively affect the status of Diaspora blacks.
"I have had a good time here. My greatest joy is being able to connect socially, culturally and spiritually with our people. I will, therefore, take with me the happy and joyous memory of my stay in Trinidad and Tobago and the warmth of its people."