Osun Plans To Attract Public Servants To Rural Areas – Introduces 25% Monthly Salary Bonus As Special Incentive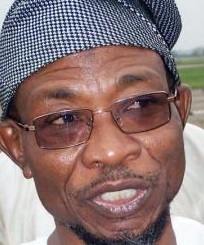 Osun State is planning to attract public servants to work in rural areas by introducing 25 per cent of monthly salary bonus as special incentive to the workers.
Governor Rauf Aregbesola, who disclosed this in Ila Orangun during a town hall meeting, said the special package to public servants in rural areas is to encourage them to help in the development of the grassroots.
He noted that one of the ways of ensuring that public officers serve in rural communities is to give them incentives hence 25 per cent of the salaries of workers posted to rural communities would be paid as bonus.
The special package to workers posted to rural communities by the government is an attempt to discourage worker-mobility from the rural to urban communities.