The State Of Osun N10b Sukuk Bond Still Open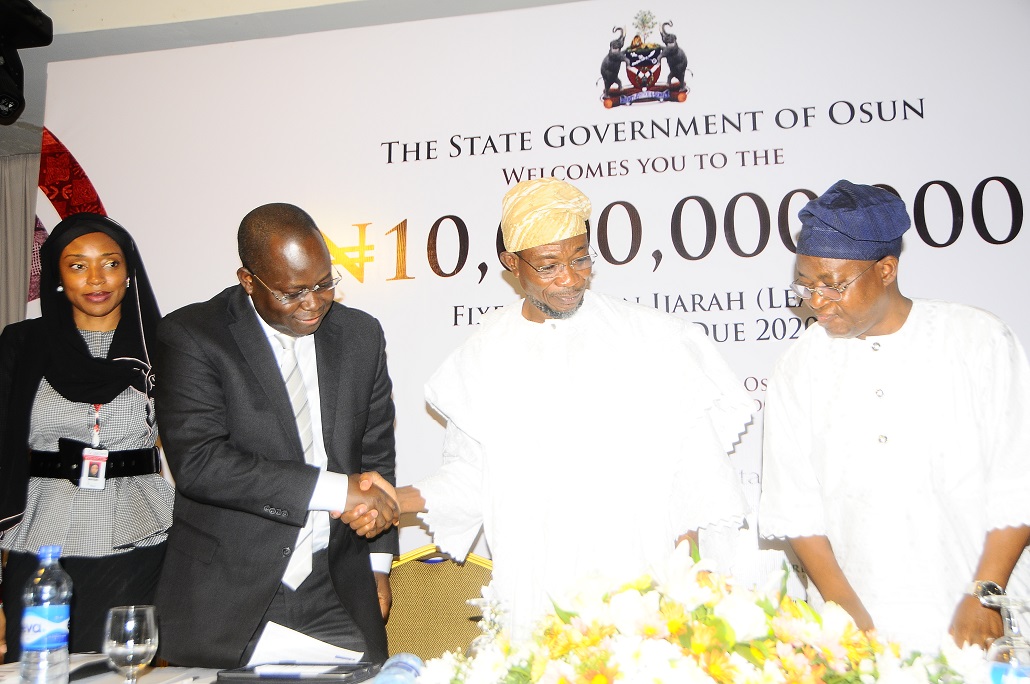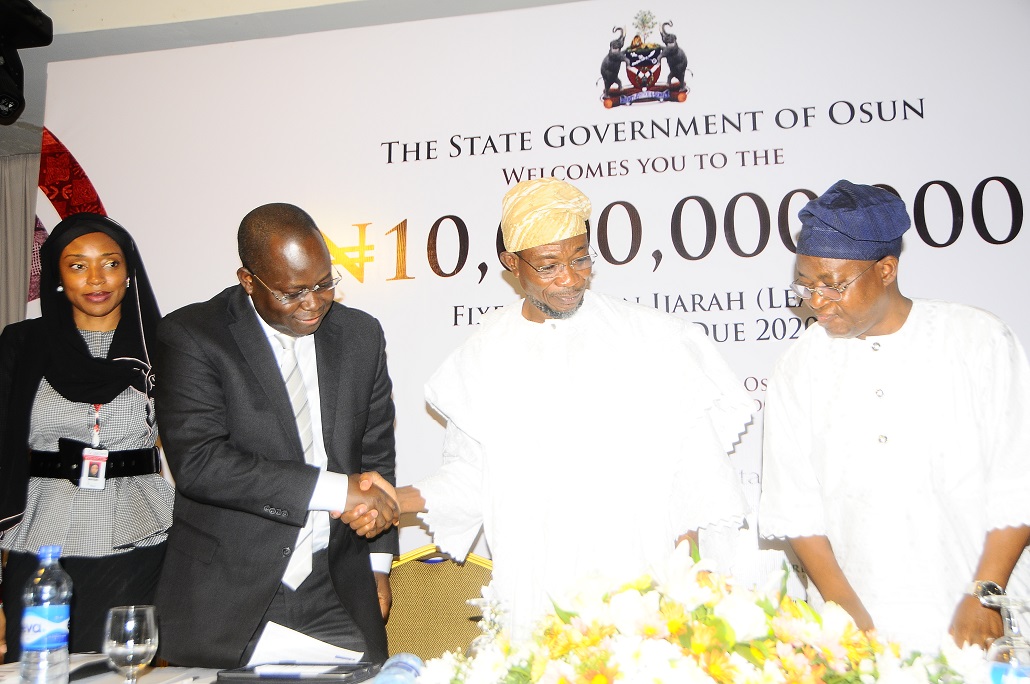 The Government of Osun invites subscription to its "Osun Sukuk Company Plc" N10 billion Ijara (Lease) due 2020 further to Securities and Exchange Commission's (SEC's) approval.
In March 2013, the Securities and Exchange Commission (SEC)  approved new rules allowing firms to issue Islamic bonds. The Book Building opened on Thursday September 12, 2013 and closes on Wednesday September 25, 2013.
The planned 7-year paper, sources report, forms part of a N60 billion debt raising programme of the state which started last year. Such Funds raised would be used to finance the construction of education projects.  The Government of the State of Osun is targeting local pension funds and international investors for subscription to the bond.
Local credit rating agency Agusto & Co had assigned  an 'A' rating to the bond note, which will be listed on the Nigerian Stock Exchange.