CELEBRATIONS: Tinubu Returns After Successful Surgery In U.S, Offers Special Prayers To God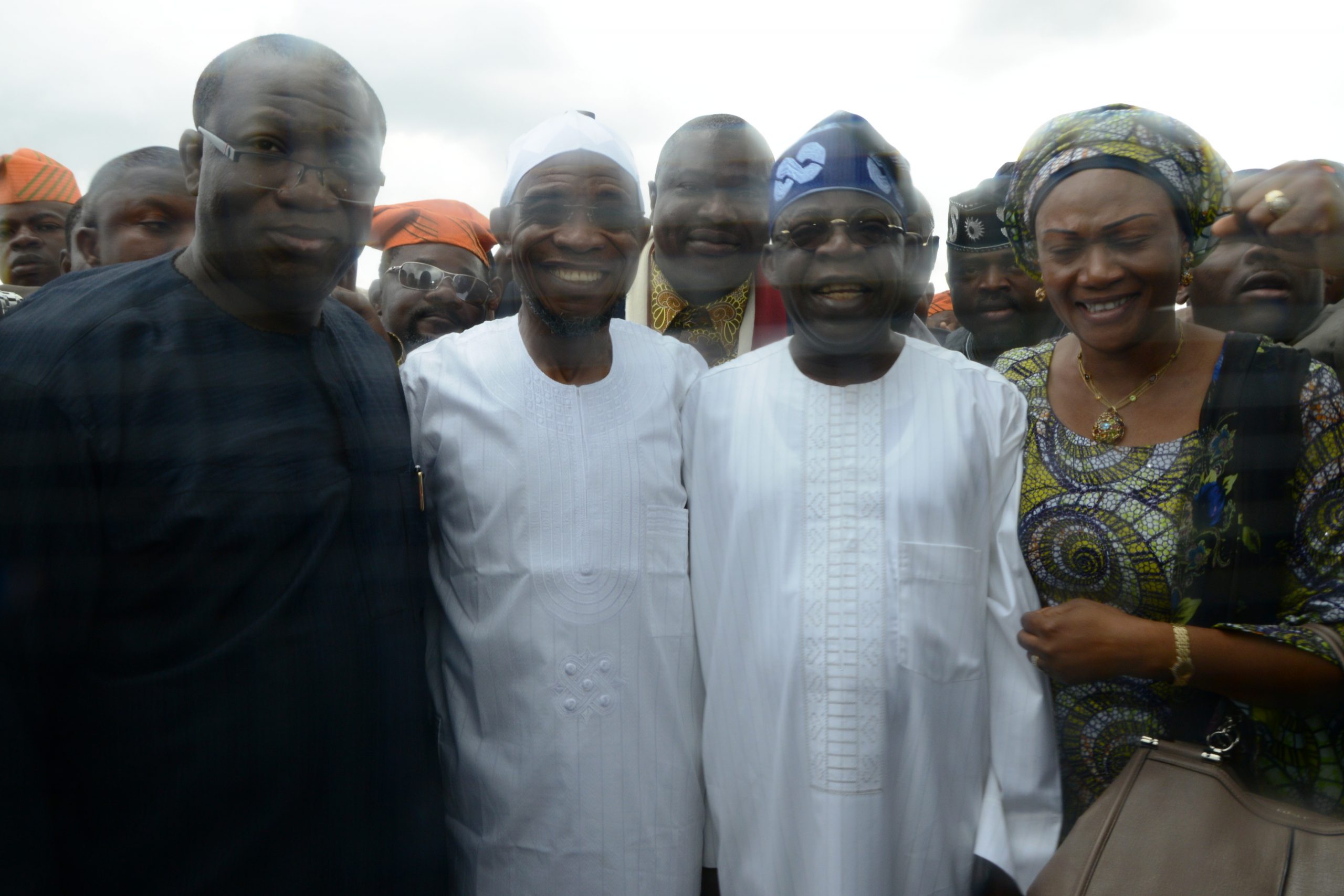 The National leader of the All Peoples Congres ( APC), Asiwaju Bola Ahmed Tinubu returned from London on Saturday after weeks of absence for medical attention. He described his absence as the longest since 1993.
Speaking in an interview at the Executive Jets Hangar wing of the Murtala Muhammed International Airport, Ikeja, Lagos, he said : " This is the first ever and the longest period of my absence from Nigeria's political scene since 1993, it has never happened. The only time something like this happened was when I was in exile."
"Since, 1999 that we returned I have never been away for more than one week not even personal vacation. I am glad that I am back, I am fit and able, I can run 2.5 kilometer, if you want to try me, I will get down, we can run and see who wins.
It is a great joy to be back, it is good that we are back and I really appreciate your concern and this great gathering. I am returning today, having travelled overseas for medical attention, among those who contributed to this are great Nigerians, well qualified, who have moved out of the country because there are no facilities, no equipment.
"There are no such opportunities in Nigeria. Now the surgery was successful, among them physiotherapist who did the job that I must get well quick and return to the country.
Tinubu was received by hundreds of political associates led by his wife, Senator Oluremi, Governor Rauf Aregbesola of the State of Osun and the Ekiti counterpart, Dr. Kayode Fayemi were also at the airport to welcome the former Lagos State governor back home.
APC stalwarts including, Senator George Akume, former governor of Benue State, Senator Ganiyu Olarenwaju Solomon and Alhaji Lai Mohammed were among the dignitaries that received him at the Lagos Airport.
The Speaker of the Lagos State House of Assembly, Hon. Ikuforiji Adeyemi, flew in with the former governor from the United Kingdom.
Special prayers organised in honour of Bola Tinubu on his safe arrival home after a brief stay in London held at his Lagos residence on Saturday 5/10/2013 and was attended by the Governor of the State of Osun and other family members, friends and colleagues. Photo below.