SPEECH: 'Masses Deserve More Democratic Dividends' – Aregbesola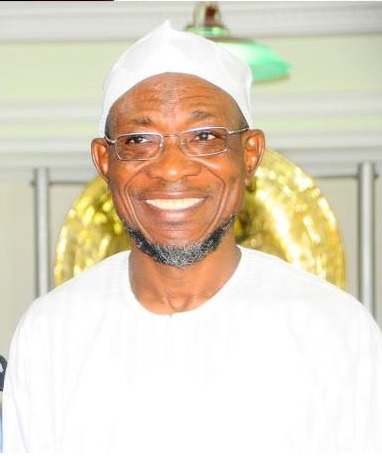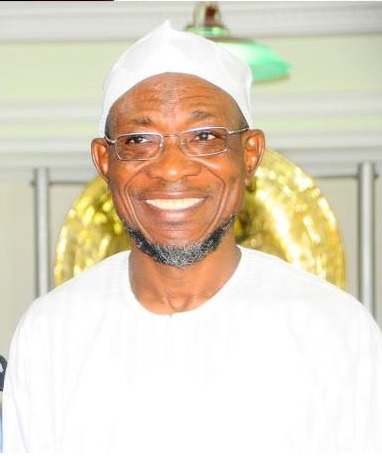 THE Governor, State of Osun Ogbeni Rauf Aregbesola has promised more dividends of democracy for the people, in fulfillment of his administration's promise to take the state to greater heights. 
It is my great pleasure to be at the Maiden Annual lecture and book presentation of the Osun Development Agenda (ODA). I should like to most lovingly express my deep appreciation to the dogged progressives and untiring democrats who envisioned and brought to reality the idea of this organisation and its clearly defined objectives. It is with such efforts that the democratic culture is deepened and enriched. I commend you for your genuine interest in advancing the course of democracy both in the State of Osun and the Federal Republic of Nigeria. I thank you for the honour of the invitation as Special Guest.
The debut of the ODA Annual Lecture is to my mind a development that will further illumine the mind of progressives and provide political enlightenment for our fellow compatriots. It is a platform on which a new generation of young and dynamic politicians who will work sincerely and tirelessly for the good of all will be nurtured. Depending on the quality of commitment, the tempo of which I trust the capable founders of the organization will keep high each passing day, ODA may yet be an effective furnace that will disinfect Nigeria's democratic culture of its hugely astounding impurities. And it is my hope that the tree of revolutionary, unprecedented socio-economic and political changes firmly rooted in the soil of Osun will blossom more and more as a result of the nutrient-yielding activities of ODA.
To this end, I would like to encourage the great minds behind this organization to ensure that its light continue to glow undiminished. Because your organization seeks to, among other lofty goals, unwaveringly promote the cause of impactful democratic governance, you must see to it that as leaders and members you maintain unity of purpose. All of your disagreements must be towards the strengthening of the organization to achieve its realizable objectives. Experiences and enlightenments from the chronicles on slavery, slave trade, civil rights movements, segregation, struggle for political and economic emancipation, demilitarization of political spaces, and even retrieval of stolen political mandates, unambiguously show that organizations and movements that seek social justice and wellbeing of a vast number of people do not progress freely without coordinated assaults and insurrectionary opposition from reactionary forces. Therefore, you will need to arm yourselves with courage, persistence, and grit. Maintain focus on your goal.
Distinguished audience, without being immodest, I should like to observe that the riveting story of the unprecedented socio-economic changes my Administration affected in the State of Osun is the stuff of a bestseller. The Osun we met after we retrieved our brazenly stolen mandate was one that had receded deeply into the cesspool of tormenting dysfunction-ality. But when we took over, we wasted no time in activating the engine of transition. And our transition has been with evident transformation. The choking debt, which was going to keep the state comatose, was settled. Within the first 100 days of assuming office we made a titanic dent on the monster of youth unemployment by employing 20,000 youths through the Osun Youths Empowerment Scheme (O'YES). Another set of 20,000 youths are currently on the scheme. We introduced sound financial engineering. This enables us to pay salaries, gratuities and pensions promptly without any negative effect on capital projects. There is now a significant improvement in our Internally Generated Revenue. So expertly organized is our system of finance that we need not rely on Abuja before we fulfill our statutory obligations.
We have achieved may enduring firsts in education, agriculture, health, tourism, community development, infrastructural provision, employment generation, social welfare, and security. Our public schools have benefitted richly from comprehensive restructuring. The revolution in that sector is ensuring the springing up of model schools across the state. The Elementary Free School Feeding Programme, O'MEALS, is not only quality nutritional meals for the pupils, it has also become instrumental to the increase in the enrolment of school-age children. With the recent rating of Osun as the State with the highest figure in primary school enrolment by the Bureau of National Statistics, it goes without saying that our Administration values education as the bedrock of its development agenda. Again we are the first State Government to demonstrate real concern in the way our public school pupils and students dress. Early in the year we distributed 750,000 uniforms to them free. In our quest to make learning enjoyable and get our students and teachers to tap into the vast resources of Information Communications Technology, we achieved another first by coming up with the tablet of knowledge, Opon Imo.
Our farmers are better today than they have ever been at any other time prior to the time we assumed duty. So viable is our policy in this sector that great developments are continually being recorded. Road infrastructure development is unprecedented in the State of Osun. No city or town is unreached. The refrain I hear is that Osun is now a huge construction site. Our urban renewal programme will make our state organised, more liveable and fit for foreign investors.
Moreover, great is the transformation taking place in our health sector. We are investing heavily in drugs, equipment and capacity development. The nine State Hospitals are now undergoing wide-ranging renovations. Tourism is gaining greater heights. Unemployment is continuously disappearing in Osun. All of our programmes are designed to create jobs for all categories of people. We have been rated as the state with the least unemployment index. As government, we do not make light of our responsibilities to our people.
Thus, it is heart-warming that ODA is presenting to the public a book which memorializes the uncommon steps we have taken to enrich the quality of life since we came into office. Personally, I consider the title of the book, Work in Progress, to be apt, for it not only affirms the fact of evident exertions, it equally rightly indicates that we are not resting on our oars. All that we have done, great and substantial as the doubtlessly are, put us in constant reminder that our work is not finished. Our day has just begun. There is still much more to be done. We are equal to the task. With the support of God and the dependable people of Osun, we will continue to give our best.
There is ample room for improvement. Contrary to the opinion that second term is a time to rest and luxuriate in wanton waste of money, the renewal of mandate we seek is to continue on the path of responsible governance. The firm foundation of good works requires a befitting lasting edifice of abundant socio-economic dividends. Until that edifice comes, with the foundation in place it is still work in progress.
I salute the leadership of ODA for their encouraging efforts in chronicling our increasing commitment to democratic governance in the State of Osun. The book is another colourful screen that will give wider visibility to the unparalleled changes our Administration is unalterably affecting in all the vital sectors of the State's economy. With progressives like you standing with us, we will continue to provide beneficial democratic governances.
I thank you all for your cordial audience.
Governor Rauf Aregbesola delivered this speech as special guest at the maiden annual lecture and book presentation organised by Osun Development Agenda, held at conference hall, National Centre for Technology Management, Obafemi Awolowo University, Ile-Ife.