FOUNDER'S DAY: Osun Deputy Governor Praises OUI Library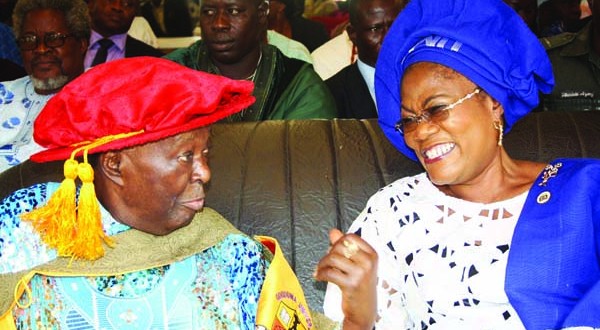 The Deputy Governor of Osun State, Mrs Titi Laoye-Tomori, has commended the effort of the Pro-Chancellor, Dr. Ramon Adedoyin and the management of Oduduwa University Ipetumodu (OUI) for putting in place a good library structure stocked with research materials that will facilitate learning in the institution.
The deputy governor gave this commendation while inaugurating the central library of the university as part of activities to mark the 4th Founder's Day and the 1st Convocation.
During a tour of the library, Mrs. Laoye-Tomori noted. "No institution of learning can survive without the provision of adequate learning materials." She, therefore, commended the entire management of the university for getting it right.
Earlier the deputy governor underscored the need for private participation in education. She described it as an important social service.
"Only those who do not know the value of education will believe that it is a profit making venture," she said, urging all and sundry to view the establishment of private educational institutions as service to humanity," she said.
She called on both the Federal Government and the Academic Staff union of Universities (ASUU) to solve their disagreement in order to bring back to normal the damages that has been done to university education in the country.
THENATION