MEET OUR EXECUTIVES: Engr. (Mrs.) Tawakalitu Williams – Special Adviser For Water Resources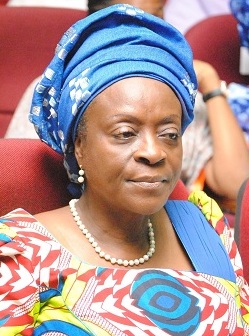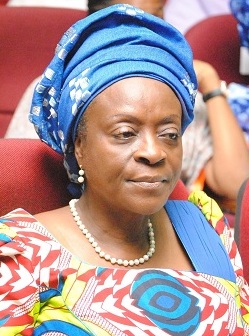 Mrs Williams is an engineer with over 34 years professional experience, a major part of which has been gained in very senior and demanding positions. She has experience in planning, design, and supervision of civil engineering projects with particular emphasis on the development of infrastructural facilities.
She has a great deal of experience of human, material, and financial resource management and has participated and led identification, appraisal, implementation, monitoring and control of large complex projects.
She was the General Manager of Lagos State Water Corporation between 1992 and 1996. Under her leadership, the Corporation witnessed the heaviest investment and monumental development as well as major restructuring, commercialisation and corporatisation of the organisation.
Her professional affiliations include :
1987:  Member , Nigerian Society of  Engineers, No.02583
1988:  Member, Council of Registered Engineers of Nigeria R2814.
1999:   Political Aspirant under the flagship of Progressive Alliance Congress (PAC).
2005:   Member, National Political Reform Conference (Lagos State Representative).
2008:   Member, American Society of Quality (ASQ) No. 63603720a
Mrs Williams is very conversant with the procedures and regulations of both Federal and State Governments and the World Bank.  Her specialty is the management of large projects. She currently serves as a special adviser for Water Resources to the Governor of the State of Osun, Ogbeni Rauf Aregbesola.
For more on the executive arm of the State of Osun, visit the website
www.osun.gov.ng