More Encomiums In The US For Aregbesola's Youth Development Initiative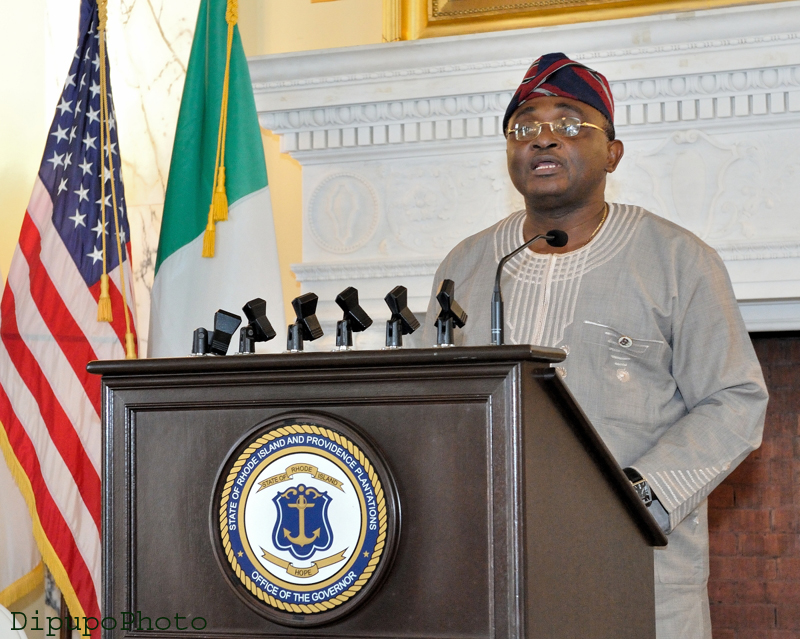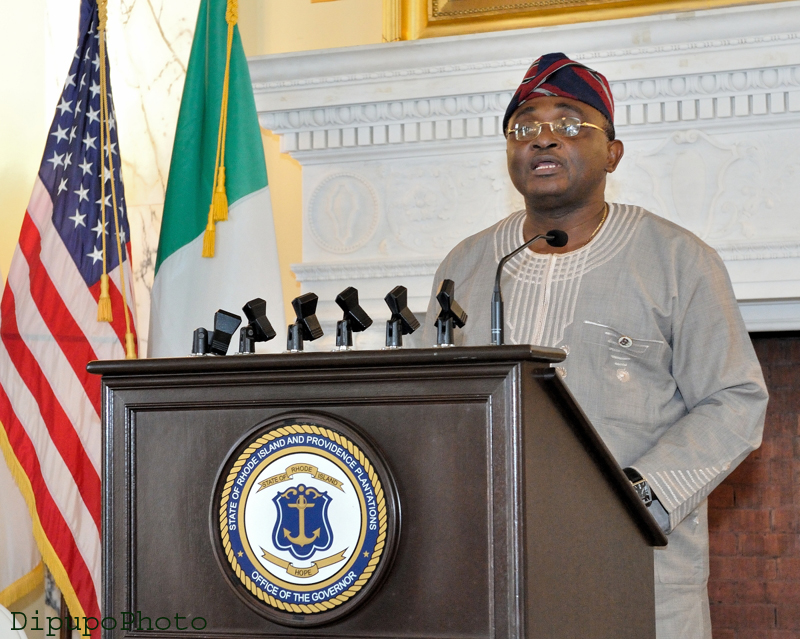 November 2 2013 was another day of glory for Ogbeni Rauf Aregbesola Governor, State of Osun in Providence, Rhode Island United
States of America. This was the occasion of the 4th Lecture series of the annual Yoruba Elders International Society, where the Director General, Bureau of Social Services, Femi Ifaturoti delivered the keynote address on the first day of the 'WHAT WORKS TOUR' organized by the Society.
In his keynote address Ifaturoti signposted Ogbeni Aregbesola's innovative approach to governance, especially, his establishment of
the Osun Youth Empowerment Scheme (OYES), arguably the most audacious program ever initiated by any government , State or Federal. within 97 days of assumption of office as Governor.
In his own presentation, Professor Foluso Okunmadewa Sector Leader, Human Development World Bank Nigeria office told the  audience comprising the representatives of Governor Lincoln Chaffe, Governor of Rhode Island, Michael Solomon, President of the Council of Providence, Mr Lombardi, former Mayor of Providence, the Executives and Council of the Yoruba Elders Society, that the World Bank received inspiration from Ogbeni Rauf Aregbesola's OYES progamme in establishing YESSO, which is a support program designed to be a replica of Ogbeni's vision across Nigeria, and that it is available for eligible States, of which Osun is at the forefront.
The President of the council of Providence Mr Michael Solomon expressed profound admiration of  Ogbeni Aregbesola's bold initiatives, and wished him success at every stage. The Yourba Elders International Society presented an Excellence award plaque to Ogbeni Aregbesola, which was received on his behalf by Mr Femi Ifaturoti, the Director General, Bureau of Social Services, State of Osun, Nigeria.