Osun Education Reform Patterned After America, British, UNESCO Standards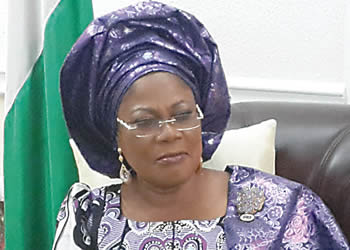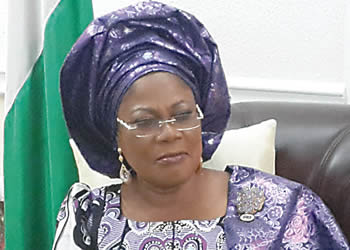 After the adoption of February 2011 education summit communique in Osun State by Governor Ogbeni Rauf Aregbesola administration, the state has witnessed major reform in the sector. However, the new revolution, has brought about reactions from some stakeholders in the state. The Deputy Governor, Osun State who also doubles as Commissioner for Education, Science and Technology, Iyaafin Grace Titi Laoye-Tomori in this interview with reporters at the State House addressed some lingering questions that surround the reformation of education in Osun. Excerpts:
Your Excellency, why did your government reclassify Osun schools into Elementary, Middle and High Schools?
The Aregbesola Administration on assumption of office inherited an education system that was in a state of complete neglect and rot resulting in dilapidated infrastructure, absenteeism and low school enrolment, overcrowded classrooms, shortage of instructional materials, poorly motivated teachers, with attendant abysmal performance of students in both internal and external examinations.
The need to urgently tackle the situation headlong was the reason for the education summit of February 2011 under the chairmanship of Prof Wole Soyinka. The communique of the summit has been adopted by government for implementation of its education reform agenda.
These reforms include the 0-Meals programme, O-Uniform, Creation of 3 Education Districts and appointment of Tutors General/Permanent Secretary, creation of Teachers Establishment and Pensions Office (TEPO), Opon Imo, Improved funding of schools to mention a few. Thus, the reclassification of schools aims at consolidating the gains of the various reforms to achieve a total overhaul of the education sector.


The new system is in line with global best practices for effective teaching and learning the world over by grouping pupils/ students of same age brackets together in same school environment with provision of relevant and appropriate facilities. Some other reasons for reclassification can be summarized as follows:To avoid multiplicity of mushroom schools that compete with scarce resources of the State.
To pool resources together to enjoy economy of scale for maximization of the scarce resources of the State. It is more economical to cater for 300 pupils/students in one school than in three schools of 100 pupils/students each. Our erstwhile school system in the state has schools with as low as 30 pupils total enrolment in primaries one to six.
It is to remove financial burden of education completely from parents through provision of modern facilities, furniture and improved funding. To democratize education and provide equal opportunities for all pupils/ students without discrimination. To make our public schools to be comparable to the private schools in terms of facilities and to reduce pupils/ students to teacher ratio from the current abnormal rate of 60-100 pupils/ students to a teacher to the UNESCO standard.
What are the features of the new school system ?
Under the new school system, the old primary and secondary education sector is reclassified into Elementary, Middle and High schools with the following features:

Elementary School:
Pupils will be in Grades 1-4 classes; age range of 6-9 years. They are to be neighborhood schools, not to be too far from areas of residence, trade and work place of parents. Daily activities will run from 8 am to 2 pm with enrollment at maximum capacity of 900 pupils in cities and big towns but those in rural communities may have less population.
Purpose built state of the arts school, securely fenced and equipped with modern facilities.
Other programmes that are specially designed to enhance this new school structure for optimal performance include; 0- Meal school feeding programme, provision of unified school uniform for all pupils, increased schools' running cost and examination grants, and supply of instructional materials as well as customized exercise books. Middle School:
Students will be in Grades 5-9 classes; age range of ID-14 years. Daily activities will run from 8 am to 3 pm and to be sited within maximum of 2-3 kilometers radius of where students live. Enrollment of 900 pupils to 1000. Purpose built state of the arts school, securely fenced with modern facilities. Provision of unified school uniform, increase schools' running cost and examination grants, supply of instructional materials and customized exercise books. High School:
Students will be in Grades 10-12 classes; age range of 15-17 years. Enrollment to be 3000 students; a 3-schools in -1 complex at 1000 students per school. Daily activities to run from 8 am to 5 pm. Purpose built state of the arts school with modern facilities including boarding facilities, staff quarters, standard laboratories, food courts, standard sporting facilities, school hall of 1000 minimum sitting capacity and School Managers for proper facility management. Provision of unified school uniform, supply of Opon Imo, increased schools' running cost and examination grant, payment of WASCE fees, etc
A general feature of the new school system is the provision of standard furniture for all pupils/students and teachers thereby abolishing the obnoxious practice of bringing furniture from homes by students, especially in the erstwhile secondary schools.
Your Excellency, don't you think the new school system may conflict with the National Policy on Education (NPE)?
The new system does not conflict with the National Policy on Education, especially the modified 9-3-4 and the National Curriculum still in use in Nigeria. Under the new system, the only change is the removal of Primaries 5 & 6 from the primary school sector to join the former Junior Secondary School to form the new Middle School. This makes transition to secondary school easy and automatic for Elementary School pupils.
Our new system of 4-5-3-4 is simply a strategic re-arrangement of public school pupils and students for proper grooming and optimal management of schools. This will stem and eradicate the out-of-school syndrome in the State of Osun. Pupils/students in Osun still spend 12 years on basic education as stipulated by the NPE and are taught the same curriculum as pupils/students elsewhere in Nigeria.
Pupils/students will also be able to transfer freely into and out of Osun schools. Out going pupils/students will be awarded testimonials to confirm the existing grades with which they can be admitted in to an appropriate class elsewhere in the country. Similarly, incoming pupils/students will be assessed and place in grades appropriate for their ages.
Presently, the public schools in Osun have 3 basic uniforms, how will students of various schools be differentiated?
Each school will affix its badges on the caps/berets and on the uniforms.
Your Excellency, will the new system not lead to pupils/students having to trek long distances from their homes to schools?
The movement of pupils and location of the new school sectors has been done in such a way that pupils of Elementary School in particular will not be far away from their homes or places of trades/work of their parents. In fact the new Elementary Schools are referred to as neighborhood schools on account of their location and proximity to pupils.
Middle Schools have also been located within maximum of 2-3 kilometer radius to places of abode of students. On the other hand, High Schools are located in the outskirts of towns, mostly on old school premises that have large compounds. The High Schools will also have boarding facilities for interested students and staff quarters for teachers.
Will the exercise not lead to loss of jobs by teachers since there will be fewer schools now?
Like the Head- teachers and Principals, teachers and other workers in the education sector will not lose their jobs in the new school system. Teachers will relocate with their pupils/students as the case may be. Members of the public should be mindful of the fact that the government is conscious of the job security of its work force.
The new school system cannot lead to job loss, instead, additional job opportunities will be created because more qualified hands will be required to achieve the many reforms envisaged by the Ogbeni Rauf Aregbesola Administration. Rather than teachers losing their jobs, more teachers will be required as a result of the smaller class sizes arising from the re-classification.
Will the new system favour existence of single sex schools as we have in some secondary schools presently?
As part of its general policy to reposition education in the state, government has phased out single sex
schools in the secondary education sector as this is no longer the practice the world over. Government ispoised to provide standard world class facilities in all our schools and give equal opportunities to all our pupils/students in co- educational setting.
In fact single sex schools will run contrary to the new high school concept and arrangement where we will have fewer schools with larger population of 3000 students per school.
The argument in favour of single sex schools has largely been based on the claim that single sex schools perform better at examinations. However, empirical study has not corroborated this.
A compelling argument in favour of the mixed school system is that it produces a more rounded child ready for the world in which both sexes co-habit the space.
Both sexes living and working together is the natural way humans were designed and it is better to let the pupils experience and learn to accept the consequences of this arrangement in their adolescence.
The third argument is that it is indefensible for a publicly funded institution to deny admission to any
child based on gender if the school in question is the most logical and suitable for the child to attend.
In Osun, it is a policy decision that all public schools will be co-educational (mixed).
Will the new system not lead to loss of identities/ names by the present schools especially the mission schools?
There are no mission schools presently in the State of Osun as all schools were taken over by the government in 1975. It is on record also that majority of the previous owners were compensated at the time although some proprietors declined the compensation. The position in Osun today and indeed all over Nigeria is that all schools are 100% owned, staffed and funded by the state government.
The take-over of schools in 1975 stopped short of changing their names apparently as a mark of respect for the original owners. Be that as it may, the new school system does not tamper with names of schools whether old schools that were re-classified or newly built model schools. A good example is the Salvation Army Middle School at Alekuwodo in Osogbo which was formerly known as Salvation Army Primary school.
Will the new school system not lead to extinction of Old Students Associations?
The new school system does not preclude alumni associations. Old students can always locate themselves not minding where their school is now located. We have seen instances in the past wherein schools were re-classified or re-named and their old students still associate and meet. ',
How will students whose schools will no longer exist have access to their records?
Government has made adequate arrangement to ensure safe keeping of all records of pupils/students that may be affected in the exercise. Relevant departments of the State Ministry of Education will ensure that records are kept properly and safely.
Will the new system not lead to religious conflict when pupils/students are moved without considering religion sensibilities or to put it mildly, is the new system religion sensitive?
Religion has not been a factor in the re-classification exercise. We hope that pupils, students, parents and teachers will exhibit the required level of religious tolerance for a peaceful co-existence in the schools which are primarily designed for learning as opposed to the propagation of any religion
Will Muslims pupils/students who choose to wear hijab to school be allowed such in Christian schools?
The issue of hijab remains a controversial issue which predated the re-classification exercise. Dialogue is ongoing with various religious organisations and there will soon be an amicable resolution after which a definite policy decision will be taken. While this is being done, students either Christian or Muslim should ensure that they maintain peace within and outside the school environment.
Why does government not provide the new model school buildings before the re-classification and movement of pupils/students?
Perhaps it should be emphasized that the mandate of the Agency that is saddled with the responsibility of constructing the state-of-the-art schools is different from the re-classification exercise of the new school system. As part of the total reforms of education sector in the state, Government is embarking on building of state-of-the-art schools to replace the dilapidated structures that were inherited.
However, there is no doubt that the new schools being built will complement the re-classification exercise. Infrastructure upgrade was not a pre-condition for re-classification. All that has happened with re-classification was that pupils/students now resume in the appropriate classes. The re-classification has not increased the enrolment; hence the pre-reclassification facilities will still be available to support the post-reclassification needs.
Will the new school system not rob communities, especially in rural areas of their only schools or don't you think they are likely to resist the move?
The pupils in rural schools are not moved because of distance and certain peculiarities. Such schools have been re-classified. Government will upgrade rural schools to meet the acceptable modern standard as in the urban areas.
Were the relevant stakeholders in the education sector like NIREC, missionary owners of schools, NUT, ANCOPSS, AOPSHON, PTA, NLC, etc consulted and carried along in the exercise?
All relevant stakeholders in education in the state including all those mentioned and some others were consulted and were part of the committees that handled the re-classification at the State and Local Government levels. Each of the bodies contributed meaningfully to achieve an acceptable re-classification exercise.
What becomes the fate of teachers, head teachers and principals in terms of career progression?
Career progression is a purely an establishment matter and the re-classification has nothing to do with it. In fact, the Aregbesola Administration for the first time in the history of the State has created a new Agency, Teachers Establishment and Pension Office, (TEPO), headed by a Permanent Secretary for a more efficient handling of teachers' establishment matters.
VANGUARD