WATER RESOURCES: Osun To Get Suitable Water Supply Before March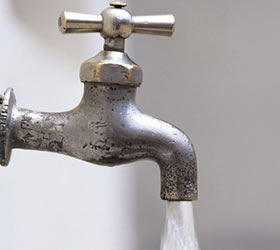 The Government of Osun has promised adequate water supply across the state before March 2014.
The Special Adviser to the Governor on Water Resources, Mrs. Tawakalitu Williams, stated this during an interactive section between government, community leaders and members of the Plumbing Contractors Association, a statement said on Wednesday.
"As soon as all the ongoing repair works on the vandalised and unattended water schemes across the state are completed, they will start working as new just as it was 27 years ago," she said.
Williams stated that water tankers would be provided before the end of the first quarter of the coming year that would see to the supply of water to communities that do not have water.
While promising that no one would be charged to pay for water that had not been used, she explained that by the time a new billing system was put in place, all cases of obnoxious bills would be sorted out completely to the satisfaction of everybody in the state.
General Manager, Osun State Water Corporation, Olugbenga Owojuyigbe, said the state had ordered for additional pumps for the various water schemes to make water more available for the people.
Owojuyigbe stated that the repair at the Ede water scheme would be completed before the first quarter of next year and massive replacement of all damaged pipes across the state would be done by the year 2014.
He urged consumers, who were being billed without getting the service, to lodge a complaint, saying that an inspection team would come to their houses to rectify it.
A stakeholder at the session, Mr Gideon Fasorepo, advised that government should always take necessary steps when new roads were being constructed to avoid a situation where roads would be destroyed whenever people wanted to connect pipes in future.
While suggesting cross pipes underneath the roads to give opportunity to people who might have built houses on both sides of the roads, Fasorepo called on the government to ensure that people get water adequately to encourage them to pay their bills regularly, saying that the people would be ready to pay for any service if they enjoy regular supply.
PUNCHNG