Justice Is Key To Peaceful Coexistence, Says Aregbesola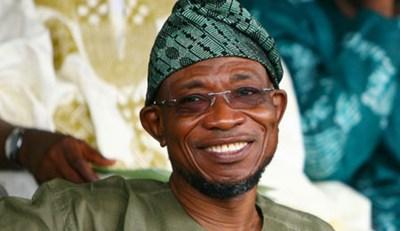 Gov. Rauf Aregbesola of Osun said on Saturday in Abuja said that justice was key to peaceful coexistence in every society.
Speaking at the presentation of a book titled: "Peace and Conflict Resolution in Islam' written by Abdulfattah Bello, Aregbesola said that to achieve peace, leaders should be firm in their decisions.
Bello is a facilitator in the Islamic Studies Department of the National Open University of Nigeria, Abuja.
Aregbesola, who was represented by Mr Bashir Ajibola, the Commissioner for Regional Integration and Special Duties, said the book was timely given the social challenges the country was facing.
He said that although conflict was natural in every human society, it could be curtailed by being just to all, adding that Islam prescribed ways of handling conflicts.
"The subject of this book is important to the challenges we face today in Nigeria and Islam prescribes that conflicts must be handled with concern. Misunderstanding is natural and if well managed, will not result to conflicts but a fair and firm leader is required in every society to promote peace and effective conflict resolution," the governor said.
Mr Moyosore Jolaoso, the Chairman of the occasion, said that because 'conflicts are bound to occur, it is imperative for every society to fashion out ways of resolving them'. We can have conflicts within our minds, when we try to make choices; within our families and in every human interaction. What is important is the effort we put into preventing such conflict from escalating,'' he said.
Dr Taofeeq Abdulazeez, who reviewed the book, said that if well applied, the five pillars of Islam were potent in conflict resolution.
"Pillars of Islam like Sallat, Zakat, Hajj and Ramadan are potent in conflict resolution because they act as levelers amongst Muslims of all status. Muslim practice is different from Islamic practice and it is not everything a Muslim does that is Islamic. Non-Muslims should not judge Muslims by the actions and inaction of a few Muslims,'' he advised.
The author of the book, Mr Abdulfattah Bello, said the book was meant to promote love, understanding and peace among communities.
(NAN)