INEC Assures On Credible Polls In Osun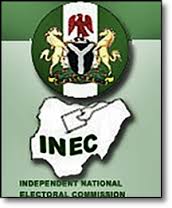 The Independent Electoral Commission in the state of Osun has stated that it is eighty percent ready for the conduct of a credible gubernatorial election in the state.
The state Resident Electoral Commissioner, Dr Oloruntoye Akeju stated this while unveiling the plans and programmes of the commission towards the coming election to newsmen in Osogbo.
He said all the Direct Data Capture Machines (DDC) and accessories used in the last exercise have been purged of all the data and voter register software have been tested okay in readiness for the upcoming continuous voter registration exercise which will commence soon.
The commissioner also stated that the commission has carried out the process of identification/configuration of polling units with more than five hundred voters with the aim of creating more polling Units where necessary for the purpose of streamlining the voting process for ease of returns, security, accountability and prevention of violence.
Dr Akeju who stated that a number of staff have been recruited into the Commission to strengthen and rejuvenate the system noted that the commission had also approached the NYSC co-coordinator in the state to request for corps members that would serve as ad-hoc staff during the polls.
On the issue of logistics, the Commissioner declared that a list of electoral materials both sensitive and non-sensitive have been forwarded to the headquarters of the commission in Abuja for procurement with the election budget, stressing that the preparation will be geared towards ensuring that election materials are available on time on election day.
He pointed out that the Commission in a bid to improve upon its enlightenment programme on voter education, the commission had introduced Voter Education Club among Secondary School Students adding that a workshop for school principals on voter education activities in secondary schools was held in 2012 in preparation towards the gubernatorial election in the state.
He stated further that a stakeholders meeting has been outlined to cover the whole state on local government or senatorial district basis with the aim of effectively sensitizing the electorate on the need to come out and register and cast their vote on election day emphasizing that enlightenment programmes are also being designed on voter education by the commission which would be disseminated through electronic media in the state.
The Resident Electoral Commissioner then promised that the commission would soon issue permanent voter's cards to the electorate while the date for the commencement of voters registration exercise would be released soon while assuring the residents of the state of a hitch free and credible polls in the state come August this year.
It will be recalled that the Independent National Electoral Commission had earlier released the date for gubernatorial election in the state as the 9th of August, 2014.