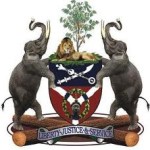 No Plan To Retrench Workers – Osun Govt

THE Osun State government said on Monday in Osogbo, the state capital, that it has no plan to sack workers in the state civil service and the local government levels.
Mr Peter Babalola, Chairman, Osun Local Government Service Commission, stated this while defending the commission's budget before the House of Assembly Committee on Finance and Appropriation.
"There is no plan by the present administration to sack or retrench any staff, either at the state or local government levels, there is no such plan. The only situation that can attract sack is when an employee absconds from work without permission.
"Just imagine a case of a staff that travelled out of the country without informing the authority while still collecting salary. Aside this, there is no plan to retrench workers in the state,'' he said.
Babalola, however, said that the commission had improved its services through monitoring the activities of its personnel.
"Now, we have an upstanding local government service as we have involved all stakeholders, including traditional rulers and community leaders to ensure good service at the local government areas,'' he said.
In his remarks, Mr Kamil Oyedele, Chairman, House Committee on Finance and Appropriation, urged the commission to consider the condition of rural dwellers in its policies.
"Whatever reform you are bringing to local government service, should have human face before implementing it, this is because, civil servants are part of the people of the state, and this government must be seen to be considerate in addressing their plights,'' Oyedele said.
TRIBUNE