"No State Can Develop Without Revenue Generation" – Special Adviser On Budget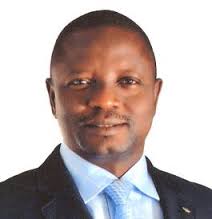 The State Government of Osun has realized the need to reduce her over dependence on oil revenue from the Federation account by improving on the Internally Generated Revenue (IGR).

This was disclosed by the Special Adviser for Budget and Economic Planning, Mr. 'Bade Adeshina during his presentation at the House of Assembly, State of Osun.
He added that, the State Government is driving the Internal Revenue Service by repositioning and strengthening it through the appointment of more qualified personnel while beaming its searchlights towards the informal sector.
 The Special Adviser Budget and Economic Planning thereafter assured the House that, 2014 Budget which is christened "Budget of Growth, Enhancement and Development" will be accorded all the necessary attention it deserves in order to ensure its success.
Mr. Adesina therefore called for the support of all stakeholders, including the parliamentarians to join hands as usual with the present administration in ensuring the successful implementation of the 2014 Budget of the State.