Aregbesola Praised For His Good Intention To Develop Osun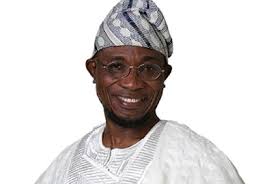 The present administration in the State of Osun, led by Ogbeni Rauf Aregbesola, has been commended the support given to Osun Rural Access and Mobility Project O'RAMP.
The Permanent Secretary, Ministry of Water Resources, Rural Development and Community Affairs who is also the Project Coordinator, (OSUN RAMP), Engr. Adelere Oriolowo, gave the commendation during a visit to the Ira-Ikeji-Ile-Arakeji-Jabu road being proposed to be financed by the state government.
According to him, the O'RAMP project is a World Bank and French Development Agency's (AFD) assisted project that was declared effective on 22nd November, 2013 and expected to rehabilitate 500km of rural roads in the state within the project life cycle of six years.
He stressed further that, his team had earlier visited some of the on-going projects, such as the  11.2km Ita-Oni-koko road, 3.5km Ilesa/Akure Expressway – Ayodeji Road, 9.5km Okinni-Igbokiti-Idi-Emi-Pakiti Road-O-Fish farm road, 9km Quick Impact Intervention Programme (QIIP) Farm road, Kuta among others to ascertain the level of completion.  Other projects visited were the completion of the 3-span bridge of Sasa River abandoned several years ago.
Engr. Oriolowo then thanked the administration of Ogbeni Aregbesola for the support given on Community – Based Routine Road Maintenance, noting that the system has assisted in maintaining the standard of the
road at the 12km Iwo-patanra road, 10.8km Idiroko/Akinleye road and 5km Esa-Oke road.
OSUN NEWS