Revered Economist , Pat Utomi Recommends 'Aregbe Times 20', Endorses OSUN OMEAL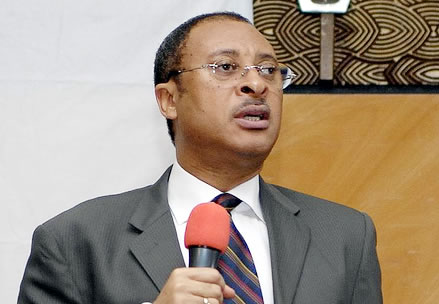 Professor Pat Utomi is an economist and a politician. He co-founded the Lagos Business School, now Pan African University.  In this interview, Utomi speaks on the on-going National Conference and the economy among other issues.

One of the biggest issues in the country today is the National Conference.  We have optimists concerning the conference. We also have pessimists. There are those who are neither here nor there. Where do you stand?

I have made it part of business to keep challenging us about what our consciousness should be. In recent times, we have begun to focus on two sets of activities to deal with this matter. The first has to do with the hope that was raised that a national dialogue could result in a certain understanding of what has kept us back and how we could look at the future so that we could make the progress that is deservedly ours given the endowment of our country.

In that regard, I was the convener of the National Summit Group which began the formal canvassing for National Conference. But I am deeply sad at what came to be known as the National Conference. It's a tragedy for Nigeria that we ended up with how the body was constituted.

It is incapable of engaging the future; it is talk on the past and the personal quarrels of yesterday. It lacks the capacity, in terms of many of the people who are there and in terms of their endowment not because they are good or bad people, to engage the future. And so, many people are now dismissing the conference as a waste of good time, good money and all kinds of motives are now being imputed on how it was constituted, why it was constituted, and all of that.


What kind of conference would you have loved to see?
The conference should be building national consensus, talking about acceptable norms. To return to Delta, a couple of weeks ago I talked about this movement for a new Delta; I said that one of the easiest ways to characterize a new Delta is a programme that I called 'Aregbe Times 20'.
What does 'Aregbe Times 20' mean? There was a lot of talk on how many pupils/students were in school in Osun State because they get free lunch. You can give breakfast and lunch in a state like Delta and not encounter any challenge finding the resources to execute it. If any progress must take place, there are two things government must do: education and healthcare. People who are well and educated will create their future.
And so when you look at what (Governor) Aregbesola is doing, you will see it translate, in few years, into a different kind of Osun State. It is not by accident that today we keep talking about the advantage that the South-west has because of Chief Awolowo's policy on education in the 50s.
READ the full interview… http://www.vanguardngr.com/2014/04/national-conference-incapable-engaging-future-pat-utomi/