Economic Depression Cause Of Security Challenge – Aregbesola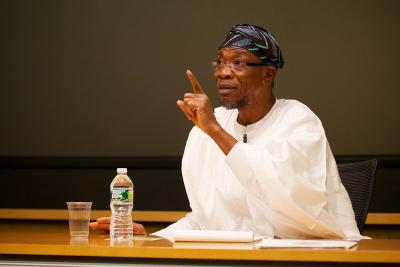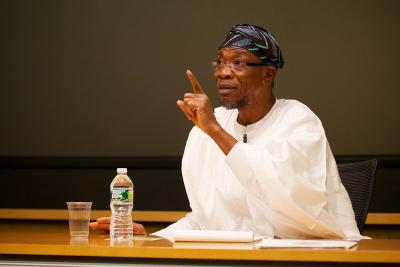 Osun State Governor, Rauf Aregbesola, has said that the current security challenges the country is currently facing were a result of economic depression.
Aregbesola made the assertion in Osogbo at the opening of a two-day capacity building training for security personnel organised by the Society for Peace Studies and Practice of African Studies, University of Ibadan.
Ogbeni Aregbesola highlighted unemployment, lack of infrastructural development and clai m of superiority of one religion over the other as other causes of the security challenges the nation is facing.
Aregbesola, who stated that peace is not just the absence of violence but also the absence of animosity among the people, stressed that peace cannot be bought but built through mutual understanding.
Establishing a link between economic depression and social challenges, the governor stressed that social crisis is always a product of economic hardship the people are facing, noting that the crisis in the North is a manifestation of lack of development.
He however urged religious leaders to guide against making their followers believe that one religion is superior to the other.
He pleaded that nobody should be forced to practise any religion while calling for respect for every belief and faith.
The state governor, who condemned the actions of suicide bombers in the country, described them as psychopaths who have been derailed by a lot of negative vices.
In his address, Chairman, Board of trustees, Society for Peace and Practice, Prof. Olawale Albert, stated that the institute was brought together with a view to working for the peace of the country.
He commended the governor for the tremendous work going on in the state while appreciating the him for investing so much in the peace of the state.
He also expressed delight at the creation of a mediation centre in the state, saying the institute would do all it takes to support it.
Security agents including the Nigerian Police, the State Security Service, the Nigerian Security and Civil Defence Corps attended the training.