Osun Approves N108m For Plantain Mills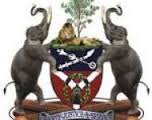 The Osun Government has approved over N108 million for the construction of three plantain mills to boost productivity, an official said on Wednesday in Osogbo.
The Director of Produce, Ministry of Agriculture and Food Supply, Mr Joseph Adeniyi, told the News Agency of Nigeria that Gov. Rauf Aregbesola of Osun had given approval for establishment of the mills.
He said that though the fund had yet to be released for the project, the amount was appropriated in the 2014 budget.
According to him, the mill is estimated to cost N36.029m each, with the first to commence operation this year.
He identified the proposed sites Ife-Odan in Ejigbo Local Government Area, Ode-Omu in Ayedade Local Government Area and the third in Ijeshaland.
The produce director said the government believed that the establishment of the mills would facilitate increase in plantain and yam production.
"This administration is committed to the development of agriculture to encourage mass production of food items and with some programmes put in place for supply of inputs and finance."
According to him, the project will boost the economy of the state.
He further said that the government was in a joint venture with a private company, to mop up grains in the state, preserve it to avoid wastage, ensure supply of inputs and encourage farmers.