Ile-Ife Stands Still For Aregbesola, As He Flags Off Re-Election Campaign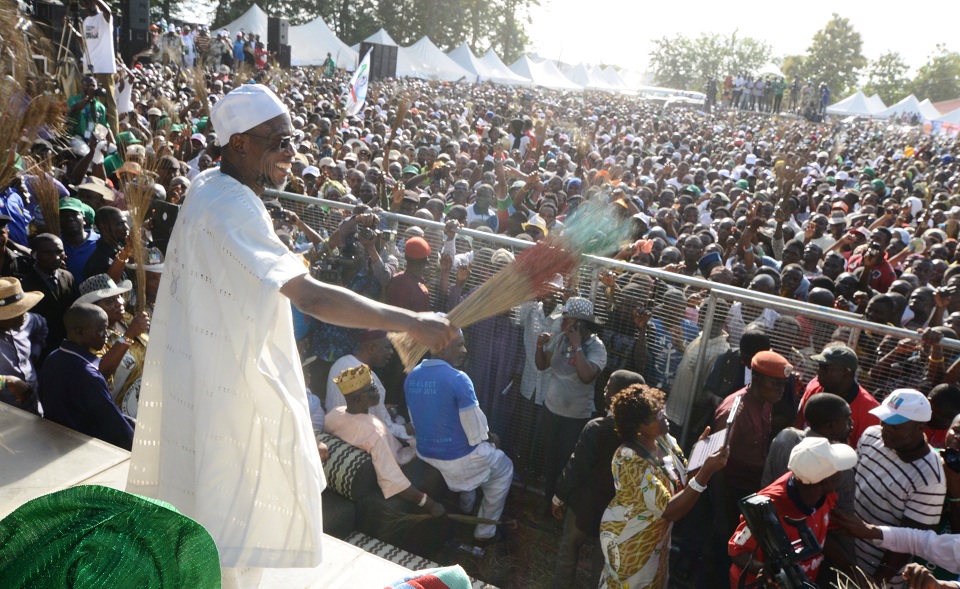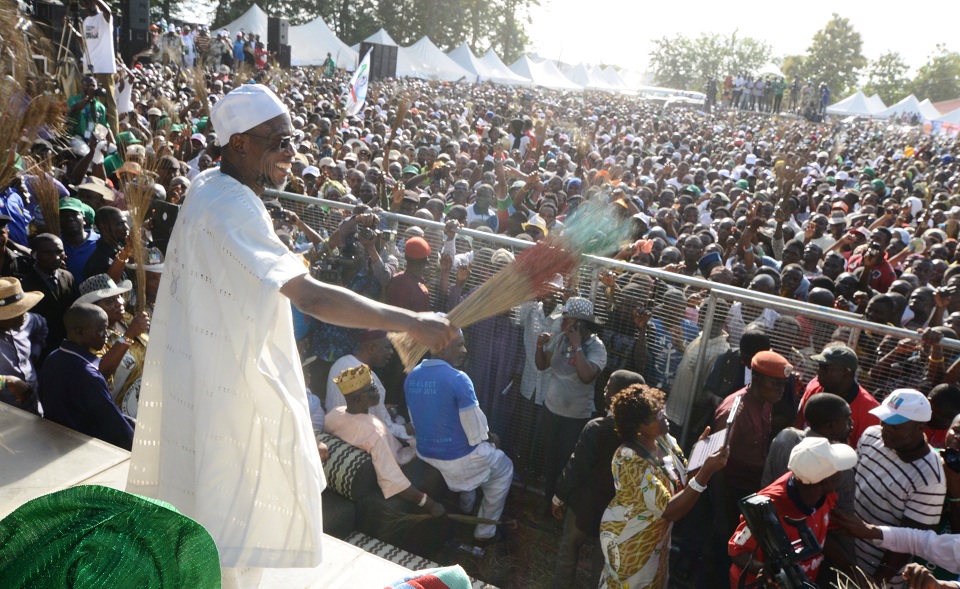 The ancient town of Ile-Ife in Osun State yesterday, stood still for several hours as the state Governor, Rauf Aregbesola, flagged off his re-election campaign in the town with a call on the people to give him maximum support in his desire to rule the state again.
Aregbesola, who arrived the premises of the Government Technical College, Ile-Ife venue of the campaign rally at 5.45pm, said his resolve to seek a second term in office was born out of his determination to improve on all the developmental programmes he executed in the last three and half years of his administration.
Accompanied by his wife, Sherifat and members of the state Executive Council, the governor declared that the All Progressives Congress (APC) would take over the reins of government in the country in 2015. Aregbesola, who stressed the need for all Nigerians to vote out the Peoples Democratic Party (PDP) at the centre, said the PDP had brought untold hardship and victimisation to the country.
Describing the APC as the only progressive political party in the country with programmes for the masses, Governor Aregbesola assured that he would not deviate from the programme and policies of the party if given the opportunity to rule for a second term.
He blamed the PDP for the woes and calamities of the country, stressing that the APC when it assumes control of the Presidency in 2015, would bring about change in all facets of the economy.
The large crowd of people that converged on the ancient town of Ile-Ife for the rally were drawn from both Lagos and Osun state and they all expressed their readiness to support Aregbesola in the August 9 Governorship election.
Speaking at the rally, the Director-General, Aregbesola Door to Door campaign group, Mr Segun Omoworare listed the continuation of good governance that cut across every facet of life and stability of peace in the state as part of the reasons why the people should re-elect Governor Rauf Aregbesola.
According to Omoworare, the people should not only consider the massive developmental projects already executed by Aregbesola, they should also consider the policies, programmes and projects that would bring more fortunes to the state in voting for Aregbesola.
Omoworare said remarkable projects like the Osun Airports, Osogbo East Bypass, Aje International Market, the modern Elementary, Middle and High Schools, dualisation of Gbonga to Osogbo road, among few other projects would transform the state and make it more economically viable after completion.