13TH MONTH SALARY: A Welfare Package Osun Workers Cannot Afford To Miss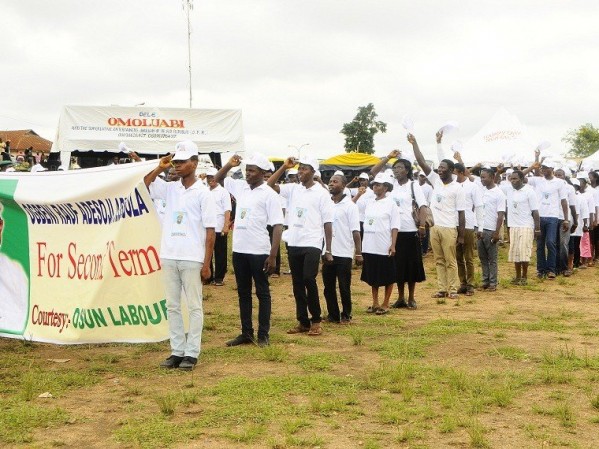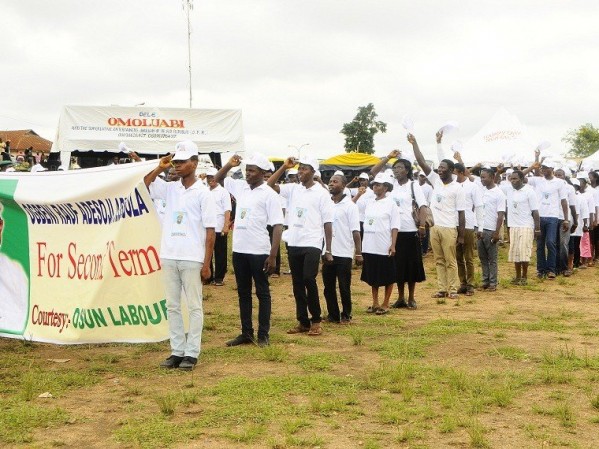 If what comes to your mind when you hear the words "13th month" is wether Osun will be introducing 13 Calendar Month against the traditional 12 Calendar Month, then your guess is as good as mine.But alas l was wrong.
As part of his sincere passion for the people of Osun, the introduction of unprecedented workers welfare package tagged "13th month Salary" is one of the major reasons why Osun Civil Servants are better off than their counterparts in most of the other states of the federation.
This, aside the usual annual leave bonus workers are entitled to and whose payment has been more regular and more coordinated than before, the Welfare Package has been another reason why Osun workers will always be ready to return Ogbeni to office till 2018.
The 13th month salary, as it is fondly called, simply means a Double Salary Package whereby workers in the state of Osun, in addition to the traditional leave bonus, receive 100% of their monthly salary within the same festive month of December aimed at boosting workers spending capacity in order to relief them of the burden of the needy season of Xmas and New year celebration.
Unlike before when most of the workers leaved in penury throughout the month of January as a result of impromptu spending during Xmas and new Year Celebration, the 13th month salary was introduced to augment the over spending during the festive period thereby increasing their living standard throughout the month and this consequently eases their living throughout the year.
This, indeed, is unprecedented in the history of the State. Lagos state Government remains the only state of its kind throughout the federation.
No wonder Civil Servants keep on declaring their unalloyed support for the people's Governor, and are always ready to reciprocate the kind gesture by voting in the man who makes their welfarism a priority.
Although it is more than obviously glaring that the PDP led federal government is deliberately starving Osun State with federal allocation so that Salary payment and other obligations could become difficult for this administration to meet up with yet Aregbesola has disappointed the PDP led Federal Government by making Workers Welfare his priority.
It is therefore my candid advice for those bought-over workers to review with objective mindset how could someone who cherished workers at the inception of his administration could suddenly choose to turn his back against the workers at this crucial time he needs them most?
One could rightly conclude that the artificial famine in the allocation is a deliberate method by the PDP led Federal Government to torment workers for declaring their support for Aregbesola second term bid.
This has been a deliberate and dubious effort of PDP led Federal Government to frustrate Aregbesola's Administration and incite workers against people's governor aimed at creating impression that Aregbesola's Administration that initiated 13th month Salary welfare package, who increased Car and Housing Loan Scheme from 200,000 and 300,000 to 400,000 and 500,000 respectively , is not Worker's friendly.
Workers should, therefore, hold the PDP led Federal Government responsible for somewhat delay in salary since about 6 months ago.
Workers should not be cheaply bought over by this PDP antics and embrace the man, Aregbesola that will do everything possible to improve their well being.
As August 9, the day that will determine the future of this state of ours is around the corner, I urge the workers who have been deceived by PDP antics to have an objective rethink, find out the real brain behind the delay in their Salary and join hands with other teeming workers who are committed to returning Aregbesola to Office till 2018.
Let's all embrace and support the man who have sincere intention to bring Osun State to a greater height.
Let's embrace the man who is full of Creativity and Initiatives
Let's all support the man who has made Osun proud in the face of the world
Let's all embrace the man who have proved to us that our meager resources can also bring about numerous developmental Project.
Let's all support the man who have set the pace to our promised land so that by 9th-10th of August, 2014, we shall all, by the GRACE of God, congratulate ourselves for returning the Trailblazer into Office.
THIS PIECE WAS SENT IN BY A CIVIL SERVANT IN THE STATE OF OSUN