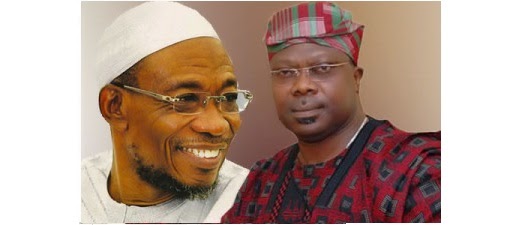 OSUN ELECTION: Aregbesola Challenges Opposition To A Debate
Gov Rauf Aregbesola of Osun State on Friday challenged opposition political parties to a live television debate on the finances of the state.
Aregbesola was responding to allegation of financial recklessness levelled against his administration by the Social Democratic Party.
The governor, who spoke through his Commissioner for Information, Mr Sunday Akere, said the government had been prudent and transparent in the handling of its finances.
Akere said in an interview with the News Agency of Nigeria in Osogbo that the governor would at any given time or period, be ready to explain in details all actions of government in the last three and half years.
"The Aregbesola government is built on accountability and transparency; we have nothing to hide, especially when it has to do with finances and projects execution.
"Be it on an independent platform or through accredited organisations like the National Orientation Agency (NOA), we will be ready to answer all questions pertaining to our government.
"The government will always be ready to give account on how it has been spending public funds, most importantly is the fact that we have been trying our best to be up-to-date with pension matters."
NAN reports that Mr Segun Akinwusi, the SDP governorship candidate, had in a statement recently, accused the administration of profligacy in the handling of the state finances.
Akinwusi, a former Head of Service in the state, challenged Gov. Aregbesola to a live debate on the matter.