Osun To Get 27 Lawmakers In 2015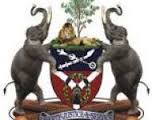 A federal High Court sitting in Osogbo has ordered the Independent National Electoral Commission (INEC) to conduct separate election into Orolu and Irepodun State Constituencies in the State House of Assembly in 2015 general election.
Both Orolu and Irepodun local government areas of the state are currently represented by a lawmaker in the state House of Assembly making 26 lawmakers in the assembly.
Going by the court order, 27 lawmakers would now have representatives in the State House of Assembly come 2015.
According to the judgement delivered by Justice Babs Kwewumi, the Osun State House of Assembly as currently constituted, having 26 members is illegal as a result of act of Independent National Electoral Commission (INEC) suppression of the 27th constituency created in 1996 and restored in 2004.
He ruled that the INEC does not need the approval of the National Assembly before conducting election in the suppressed Orolu State Constituency, affirming that having been lawfully delineated and created by the combined effect of Sections 91 and 112 of the 1999 Constitution, Orolu Local Government had in suit number FHC/OS/CS/10/2013 urged the court to declare the State House of Assembly as currently constituted unconstitutional by virtue of Sections 91 and 112 of the Constitution of the Federal Republic of Nigeria 1999 due to the act of INEC that suppress the constituency created since 1996.
It also sought the relief of the court to order the electoral commission to conduct election in Orolu State Constituency to increase the number of members in the House of Assembly to 27 in compliance with the said section of the constitution.
The Judge in his judgement relied on a letter attached to the plaintiff originating summons dated June 2, 2004 written by former INEC Chairman, Sir Abel Guobadia, informing the clerk of the National Assembly that the commission erred in suppressing Orolu Local Government State Constituency.
It further disclosed that the Orolu State Constituency was legally delineated and created since 1996 and restored the suppressed constituency.
The court further relied on two similar judgements earlier delivered by a Federal High Court, Ibadan involving the state Attorney General and INEC and a judgement of a Court of Appeal involving Oju Local Government and INEC.