Osun Inspires UK's School Food Plan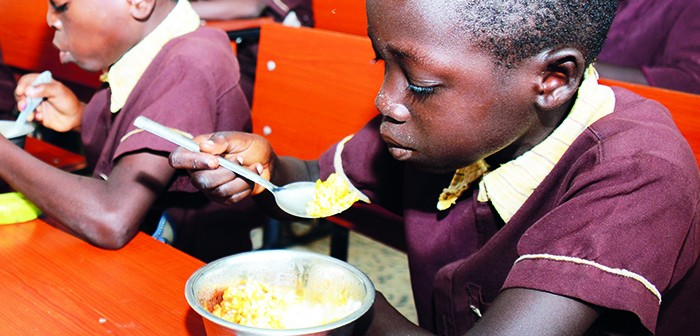 EXCERPTS:  International Case Study: Delivering School Food In Nigeria by Grace Laoye‐Tomori, Commissioner for Education
Thank you very much. It is indeed a big pleasure and privilege for me to stand here to address the British audience. First of all what you are looking at here is very different from what we are looking at back in Nigeria.
You're fighting obesity, we are fighting malnutrition. So it's a very different perspective.
Happily for us, when we introduced the new school food system, we also found out that it has impacted positively on the economy of our State, because all the food we provide for these pupils are produced locally.
We empowered about 1,000 women and youths who were given soft loans that are without interest, to go into massive production of poultry, animal husbandry and beef, because weekly we feed the pupils with 15,000 chicken, over 300,000 eggs, that is about 10,000 crates, 35 herds of cattle and all these are provided locally.
We also provide tons of fish, oily fresh fish for the pupils on a weekly basis.
For us in the State of Osun, feeding our children has increased the school enrolment; it has addressed the micronutrients deficiency as we give them a balanced diet that comprises of vegetables, fruits, carbohydrates and protein mainly. Now we have pupils that are more attentive in class, and we have a lot of them that would have lost out on their education.
Download and read full paper here…School_Food_Plan_June 2