Aregbesola: Intellectualism And Grassroot Politics In Osun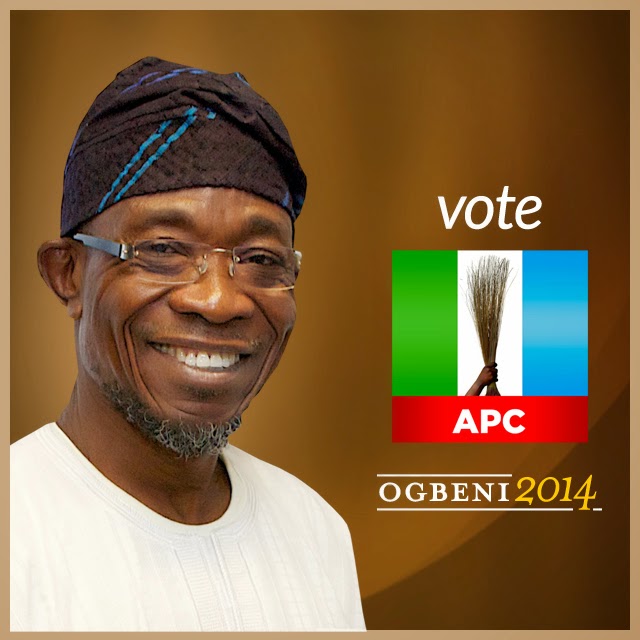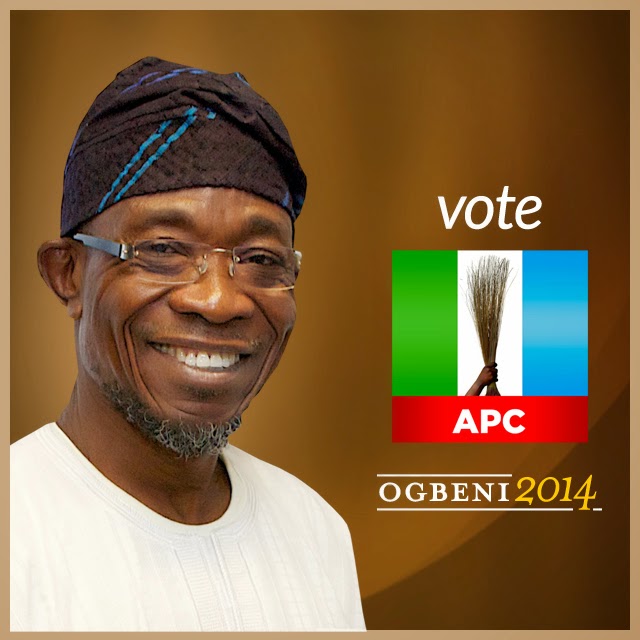 The late sage, Chief Obafemi Awolowo, was well known more for his political philosophy in those days. His literary works, which are well documented for generations yet unborn, speak volume of a political philosopher. Awolowo wrote volumes on his thoughts regarding how Nigeria should be governed, what are expected of politicians as well as how society should be ordered.
Most political writs of contemporary Nigerian society have continued to borrow from his wisdom of thought known popularly as Awo's Philosophical thoughts. Awo was a political warrior in his days and he generated so much controversy because of his forthrightness, unparalleled discipline, boldness and vision. In fact, Awo saw far beyond his time. This may be responsible for his frequent bruises with those who could not see beyond their nose. He was betrayed, abused, cursed and even jailed. He was undaunted even till the end of his life.
Awo's legacy could not be matched even by the best of politician till date.
It is quite rare to find a combination of political philosopher and true politician like Papa Awo. This is where the Governor of the State of Osun, Ogbeni Rauf Adesoji Aregbesola, has continued to be different from the pack. He stands out and he is still being seen as a wonder which the Almighty has bestowed on the people of Osun.
Governor Aregbesola has not ceased to amaze me as a politician and political philosopher combined in one personality, a rarity. In these days of politics of no direction, the Governor of Osun has confounded critics that you can be a political philosopher as well as a good politician.
He shared so many attributes with Chief Obafemi Awolowo, some of which include forthrightness, discipline, boldness, and vision. It is therefore not surprising that he also shares from some of Awo's woes which include betrayal, misunderstanding from a section of those who should know better and verbal abuse. As if these are not enough, he was even faced with financial decapitation.
His political philosophy spans education reformation, welfare, governance, personal and environmental health, food security, just to mention only a few. In these days when application of deceptive rhetoric to get what you want, Aregbesola has been very honest with the people, saying it as it is. He lives a modest life known only to philosopher kings. You can hardly associate him with crass opulence which is prevalent in today's men of power.
His Walk-For-Life physical exercise programme which he carries to the grass root has almost turned into a Movement of sort; the Apalara youth engagement scheme has literarily bailed out our youths out of idleness and unemployment; his education reform has been applauded both at home and outside.
In a recent encounter, the General Overseer of the Living Faith Church (a.k.a. Winners Church) Bishop David Oyedepo had this to say of him "any governance that is producing results and affecting the lives of vast majority of the people, must be deeply appreciated".
He also declared that the new educational policy, which had culminated in the building of mega schools in the State, deserves global applause.
He said: "I deeply appreciate the infrastructural development. Besides, the education revolution is for us a great achievement. I can see the massive road construction going on.
"This is to the benefit of the people. No policy can remove the roads. I am very impressed".
As the election D-day draws nearer by the hour, the people have the choice as to whether they would want to go back to the old days of the locusts represented by the opposition in the state.
 Ayo Akinola, a social and political analyst