Aregbesola Preaches Religious Harmony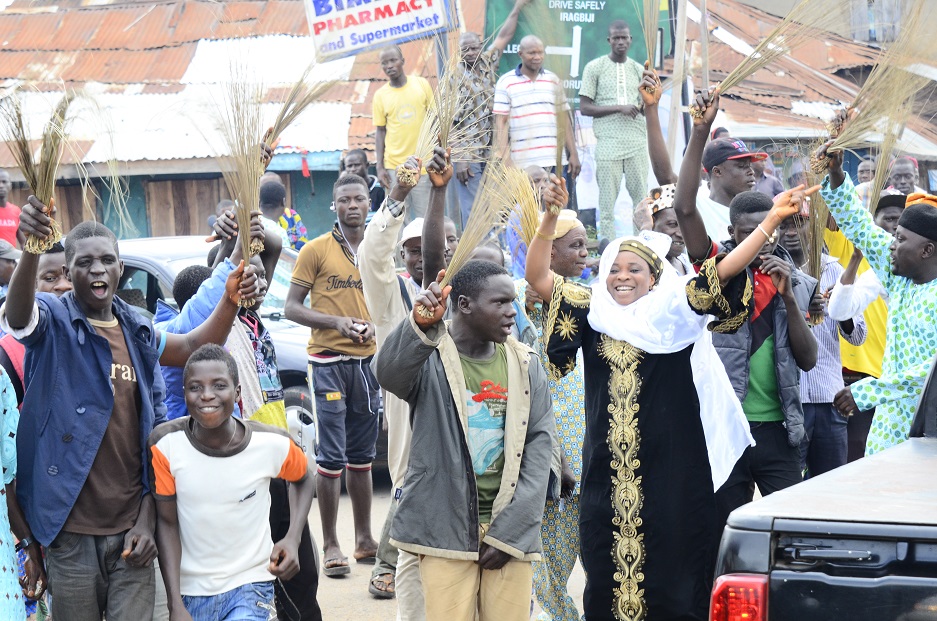 GOVERNOR Rauf Aregbesola of Osun State has called for religious tolerance by people in the state, saying there should be mutual respect and tolerance by various religious adherents.
He said the people should be able to relate with one another freely despite their religious differences, adding that doing so would promote peace and harmony, which he said are cardinal for development.
Addressing a rally held at Ibokun, Ijesha North Federal constituency ahead of the governorship election slated for August 9 in the state, the governor urged Christians, Muslims and traditional religious worshippers to see themselves as one in the onerous task of moving the state forward.
He said the people should shun antics by some politicians to use religion to cause disaffection, adding that those who employ religious sentiment to canvass for votes during the governorship poll do not mean well for the society.
He noted that the Yoruba share history of religious interrelationship from time immemorial among themselves, pointing out that under no circumstance should the people be deceived by politicians hiding under religious clout to cause division and hatred in the state.
He said his administration had respect for all religious adherents, stressing that this informed the decision by government to precede public functions with prayers in three prominent religions.
Governor Aregbesola while addressing the large crowd that thronged the L. A. Middle School, Ibokun, venue of the rally, in Ijesha dialect advised them not to allow opposition parties in the state to create disharmony among them   as the election approaches.
The governor, who said his administration had commenced the payment of June salary despite the shortage in Federal Government allocation to the state, noted that he would not relent in his resolve to enhance people's welfare.
He expressed confidence that come August 9, the ruling All Progressives Congress in the state would emerge victorious and continue the developmental projects his administration had initiated.
He, however, advised the electorate to vote APC no matter the threat by the opposition, whom he alleged have nothing tangible to offer.