Federal Agencies Owe Osun N3.8bn In Taxes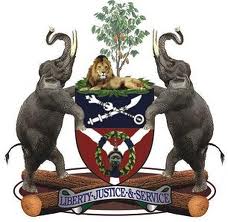 The Acting Chairman/ Chief Executive Officer of the state's Internal Revenue Service, Mr. Dayo Oyebanji, made this known to newsmen in Osogbo over the weekend.
He decried the attitude of the affected establishments over the development, describing the situation as 'unfortunate'.
He said the Obafemi Awolowo University, OAU, Ile-Ife, has a liability of over N1.7bn, while OAUTHC, Ile-Ife, Federal Polytechnic, Ede, Immigration Service, State Security Service, the Customs, Prisons Service and others have liabilities to the tune of over N2bn.
Oyebanji added that some telecommunication companies that were distrained in past over non-payment of dues, had started making payments according to agreed terms and conditions.
"The attitude of the Federal Government towards the unprecedented infrastructural development in the nooks and crannies of the state, which is enough to serve as stimulus for federal government to respond to their statutory duty in the aspect of remittance of their outstanding tax liabilities in their various Ministries, Departments and Agencies, MDAs, is unfortunate.
"The fact is that Federal Government-owned higher institutions in the state, as a result of multiplier effects of Aregbesola's Six Integral Action Plan, have become cynosure of all eyes across the country.
"Most of the federal tertiary institutions have benefited immensely from the improved development in terms of good and motorable roads in all the nooks and crannies of the state, coupled with the peace and tranquility which has attracted high influx of students' enrolment in federal higher institutions within the state, this has induced Federal Government's revenue generation through school fees, and paved way for its economic viability," herevealed.
Oyebanji, however, admonished federal ministries, departments and agencies to clear all outstanding liabilities towards the state government, saying the agency would not hesitate to drag them before the court of law.