Osun Election: High Expectations From INEC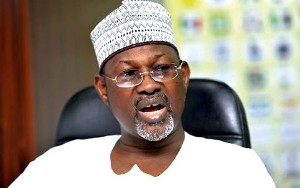 In less than one month, precisely on August 9, Osun people are expected to troop out in large number to elect a new governor for the state. The Independent National Electoral Commission   (INEC) is to conduct yet another governorship election few weeks after the Ekiti election which, till date has been commendation all through for the successful outing. All eyes are definitely on INEC to replicate in Osun what it did in Ekiti.
Since after the Ekiti polls, different groups have been assessing the conduct of the election and pointing out what INEC did and did not do well with a view to identifying challenges encountered by those involved in the process and suggesting ways of improving the electoral process towards Osun and future elections. Although the Ekiti election was generally adjudged free, fair transparent and hitch-free, there are still few areas that can be improved upon in order to sustain the success recorded in Ekiti by the Commission.
As part of efforts to build on the success of Ekiti, the Policy And Legal Advocacy Centre (PLAC) held a dialogue to assess the performance of INEC and other stakeholders in the Ekiti election. PLAC is a non-governmental organisation committed to strengthening democratic governance and citizens access and participation in electoral process. It coordinates civil society situation room during elections.
As the Osun election draws near, the Nigeria Civil Society Situation Room organised a dialogue with the INEC chairman, Prof. Attahiru Jega to critically assess the performance of the Commission in the Ekiti election to ensure far better poll in Osun State. Already the chairman has assured Nigerians and indeed the whole world that Osun election will be better than Ekiti and Nigerians are full of expectations from the Commission.
The dialogue titled "Replicating INEC's Success in Ekiti on a National Scale Ahead of the 2015 General Elections", held at the Protea Hotel Apo, Abuja and was facilitated by the UK Department for International Development (DFID). The dialogue afforded participants an opportunity to share their experiences in Ekiti, raise observations, ask questions and make very useful suggestions on how to improve on Osun election so that the bar already raised in Ekiti can be maintained.
Of particular concern to the CSOs is the issue of Permanent Voter Cards (PVCs) distributed and used in Ekiti election, which many eligible voters are yet to collect. They are worried that many people in Ekiti did not collect their PVCs and as a result did not vote. Unfortunately, those people now accuse INEC of disenfranchising them. But INEC chairman, responding to the comment explained that INEC devoted three days distributing the PVCs in the state after which it carried out continuous voter registration (CVR) weeks before June 21 and yet people did not come out to collect their cards.
Prof. Jega wondered why INEC was being accused of disenfranchising some people. "What the Commission insists on is non collection of PVCs by proxy. We emphasised that there will be no collection of PVCs by proxy. There may be legitimate reason for proxy collection but we said no."
However, a situation where people have the PVCs and it has been verified that they are actual owners of those cards but their names are not on the distribution register, the chairman said, "If your name is on register of voters and you have PVC but your name is not on distribution register, we cannot stop you from voting, but it means you collected the card by proxy."
On the suggestion to allow people collect their cards on election day, the chairman said "I cannot allow collection of PVCs on election day because it is going to disrupt election process, there should not be any other activity on election day."
The Commission is also thinking of decentralising the distribution of PVCs so that the registration area officers (RAOs) can at intervals go out to distribute the cards.
Ogbuka works in the public affairs department of INEC