Presidency's Debt Management Office Gives Osun Clean Bill Of Health On N350billion Debt Claims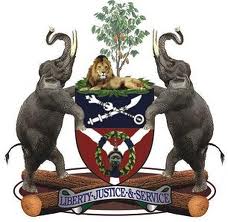 Contrary to persistent claims by the candidate of the Peoples Democratic Party, Mr. Iyiola Omisore who alleged that Osun's government under Governor Rauf Aregbesola is indebted to the tune of over N350bn, the Debt Management Office (DMO), in Abuja has said Osun's debt profile is a very sustainable one which is healthy for its economic growth.
Dr. Abraham Nwankwo, who is the Director General of the DMO in the Presidency disclosed that the state is one of the best states in the federation with public debt management, describing the claims to heavy debt burden in Osun as mere propaganda and hoax.
Fielding questions from newsmen at MicCom Golf Hotel and Resorts, Ada, Osun State during a three day retreat for members of the House Committee on Aids, Loans and Debt Management, Dr. Nwankwo declared that Osun State status is very sustainable.
A former Head of Service under the Aregbesola administration, Elder Segun Akinwusi, had equally built and sustained his campaign for the governorship seat on the claim that Osun government owes over N350bn.
The state government had severally told the world that only those ignorant of operations of the financial world would agree that a bank can give a state or individual loans more that its capacity to pay both interest and the principal.
Nwankwo who did not give figure on the actual debt figure of the state explained that the state needed to be encouraged in term of management of debt because it has not borrowed beyond its capacity.
The DMO boss said that Osun State is one of the states in the federation with good and stable public debt management adding that his office recognizes Osun State as the first state to take Sukuk and "by our plan to encourage the issuance of Sukuk in Nigeria because, we need to diversify the instrument in the bond market.
"We want to make sure that all segments of the society is captured in the bond market because there are some groups of people or individuals who do not want to participate in ordinary bond because of interest.
"Our office, DMO and others are working hard to introduce Sukuk in Nigeria. We are delighted that Osun took the initiative and helped in introducing it in Nigeria. So, by that, Osun is one of the best states in public debt management."
He also stated that the nation's debt GDP ratio has fallen from 22% to 13%.
He added that "our debt is sustainable because GDP is much lower now. However, in spite of that, government will continue to be very prudent, conservative in its spending."
According to him, "From my submission, I told the lawmakers that the GDP ratio is about 12% and this includes both external and domestic debt for both the federal and state governments.
"I emphasised in my discussion with the House of Representatives Committee on Aids, Loan and Debt Management that focus should be on having more revenue to service debt and therefore even based of debasing of Nigeria GDP, our debt GDP ratio has fallen from about 22% to less than 13%. This does not mean that we are in a position to borrow more, because GDP has improved dramatically.
"However the poor attitude of Nigerians to paying their tax as many enterprises in the country -small and medium scale businesses that should be in the tax bracket – are not in the tax bracket and because many Nigerians who should pay tax are not willing to pay their taxes, the tax revenue GDP ratio is low and it is from revenue that government is able to service the debt or borrows. Therefore, until our tax revenue to GDP ratio improves significantly, government will continue to be conservative in borrowing.