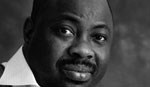 Dele Momodu: Lessons From The State Of Osun
Fellow Nigerians, what happened exactly one week ago in the State of Osun was not as simple as it looked. Lest we take some things for granted as we love to do in our country, kindly permit me to do an elaborate post-mortem of that much anticipated gubernatorial election. It is no longer news that the incumbent, Governor Rauf Aregbesola won. I never believed for any second that he was going to be defeated by his main challenger, Iyiola Omisore, for reasons I will explain shortly.
The battle for Osun was fought on different fronts and at different levels. There was the personal angle to the war. Who was Aregbesola and who was Omisore? That is usually the first layer of the struggle for supremacy. That aspect is always enhanced by media hype and propaganda. This was palpable in the war of modern day Ekiti-Parapo which was won by Ayo Fayose. Fayose had succeeded in projecting himself as being more popular, streetwise and down-to-earth than the current Governor, Kayode Fayemi. I had warned those who cared to listen to watch how the Governor had failed to challenge Fayose's popularity contest. That, for me, was a fatal mistake. Human beings tend to follow what Francis Bacon called Idols of the Market Place.
The second mistake from Ekiti was simple and straight-forward. Theoretically, political parties would always attempt to rig elections in Nigeria because of the psychological fixation that the other party will rig. It then becomes the contest of the bigger-rigger. But a party can't successfully rig where it is not overwhelmingly popular. This happened in 1983 when the NPN successfully took over power in Oyo State and sacked the supposedly popular government of the Cicero of Esa-Oke, Bola Ige, but could not get away with Akin Omoboriowo's electoral victory over Adekunle Ajasin. This is an eloquent example of how elections are rigged and sustained through subtle connivance of unwary electorates. Omololu Olunloyo, an Ibadan man and Mathematical icon, had succeeded in projecting himself as matching Bola Ige intellect for intellect, popularity for popularity, thus erecting the optical illusion that Bola Ige was indeed defeatable.
But Omoboriowo did not invest in such monumental hypnotisation and mesmerisation of the people as a prelude towards preparing the people of Ondo State for the forceful takeover that the NPN had envisaged for most of the difficult and unfriendly states needed for the grandiloquent coronation and canonisation of President Shehu Shagari. Fayose had learnt this lesson in grandstanding and was able to reduce Fayemi into a pitiable pulp. Had Fayemi challenged Fayose's farcical apotheosis, perhaps the results would have been different. But once the hunter transfigured into the hunted, it became obvious that Fayose was going to win fairly or crookedly because a fait accompli had been adequately prepared for the outcome of the election to be believable. If you doubt my theory, please, crosscheck the areas that returned incredible voter turnout and stupendous voting in the Osun election. They were mainly from Ife Local Governments. PDP would have loved to replicate and return such humongous votes all over the State but couldn't because they had foolishly lost most of their warlords and protectors like Olagunsoye Oyinlola and Isiaka Adeleke. Fayemi did not have such formidable supporters in Ekiti.
This Ekiti scenario was cleverly avoided and nipped in the bud by Aregbesola's strategists. They refused to be cowed or intimidated by the blistering PDP machinery and militarisation or, more appropriately, blitzkrieg. Those claiming that the unprecedented security presence in Osun was to make the election free and fair missed the point, or just chose to be clever by half. The whole idea was to establish a regime of scaremongering and if possible discourage many voters from even coming out to fulfil their civic responsibility. It is very easy for electoral manipulators to utilise the cards of disgruntled voters who refuse to vote to perpetrate their nefarious activities. This coupled with the fact that the bloated voter register is a mirage, in any event, makes rigging a delight for electoral cheats.  Anyone who watched the PDP Grand Rally in Osogbo and listened to the speeches of their leaders would have come to the same conclusion with me that they desperately wanted Osun in their kitty, not because they loved Omisore but for future purposes. PDP was merely laying the grass for the electoral Olympics which would be staged in 2015 and must be won by their team. There was no indication whatsoever that PDP was going to be benevolent towards APC. Let me expand this further and better.
The 2015 Presidential election promises to be a battle-royale. And the main stage for this rumble in the jungle is likely to be the South West region of Nigeria.  This makes it absolutely necessary for PDP to capture these States ahead and prepare the grounds for a major offensive. Their job would not be too difficult if they can secure Ondo, Ekiti, Osun, and others as at when due. Ondo and Ekiti have become friendly States and Osun would have made things even better by being the icing on the cake. PDP victory in Osun would have opened up APC for demystification and ostensibly subjected it to obvious ridicule. Had APC lost Osun, believe me, the game would have been over by now. The complete annihilation of Yorubaland would have been promptly achieved in one fell swoop. But God saved APC by the whiskers and gave them a second life.
The smartest thing APC did was to take on the PDP so fearlessly. They were able to reassure the people of Osun that they were ready to fight with everything if PDP ever attempted to rig them out and the people trusted them. If they had shown any sign of weakness and inner fears, PDP would have smashed them into smithereens and run away with cheap victory like they did in Ekiti where the stunned Governor who was hit by thunderbolt had to hurriedly concede defeat. The people of Osun went out boldly on Election Day to vote and seriously guard their mandate. They were not ready to tolerate any hanky-panky.  The message was very clear in the way they turned the election into a celebration of the achievements of their Governor. Social media played a key role as well. The people were able to establish contact with every part and monitor the peaceful way Osun people went about the business of the day. Even the security guys tacitly supported the people contrary to whatever they were brought in to achieve in the first instance.
It must be noted with every emphasis that Aregbesola's candidacy was very formidable and not a fluke. One mistake that PDP continues to make is its preference for brawn over brains. But it must be reminded that no leader has ever succeeded in enslaving Nigerians and no one has been able to subdue the people of South West through the use of coercion. The people are too sophisticated to be dragged on a leash by any leader no matter how popular and wealthy. This is the reason their leadership changes constantly and rapidly because of their impatience with aspiring slave-drivers.
APC itself has so much to learn from Yoruba history. This victory is an indication that the party still has a fair chance of winning at the Federal level if they can resist the rascality being credited to some of their leaders. I doubt if anyone tells them the home truth about the reason many of their admirers are afraid to join the party. This must be reiterated at this stage if for nothing but for posterity. If APC fails it would be as a result of the vaunting ambitions of its own leaders who keep coming up with all manner of selfish permutations in order to gain the upper hand in the power equation. It is such a tragedy that so much time is being wasted in coming together to present a common front that can convincingly confront the candidacy of Goodluck Jonathan in the 2015 elections.
I will enumerate some of the major hurdles ahead of APC. The first is that many keen watchers of its affairs and conduct still see it as a private and family business of Bola Tinubu. There is no question that this man has been the biggest single investor in what has become APC today but he must be extremely careful not to waste the uncommon goodwill he has garnered as dividend for his gallant effort. How he tries to wash himself clean of allegations of handpicking candidates at local and national levels would help in shaping people's impression, perception and decision about him and the party. This was part of what caused the misfortune of the party in Ondo and Ekiti. It takes a lot of sacrifice for a great man not to exhibit his prowess but it can only be counter-productive if care is not taken at the end of the day. It would be to his eternal credit if the party is allowed to grow into an octopus rather than a one-fingered party. The party should be worried about possible and sudden disintegration after all that has been done and achieved so far.
The second hurdle is how to contain the combustive ambition of some of its members. I believe, it needs to form a shadow kitchen cabinet of its key members urgently before most of them are poached away by PDP. The party has practically lost key allies in Borno, Edo, Ogun, Adamawa, Kano, Sokoto and other places. This emigration must be stopped before it turns into a mass exodus. It should never take 20 years to prepare for madness, a lot of time has been wasted already. For every day it dilly dallies, the PDP resurgence gets stronger.  The APC should look for the most credible Nigerians from all over the world and walks of life to bring together as a powerful team to strategise for the forthcoming elections and then form the cabinet after winning those elections.
The third is how to connect speedily to the largest army of angry youths in Africa who have lost all hope in their country. APC would gain so much if they can offer genuine optimism and rekindle the fire of patriotism in them. What I see at the moment is the over reliance on hard-core politicians who may not be able to match PDP in the game of numbers. There is no way APC would defeat PDP without galvanising the overwhelming support of non-traditional and first time voters.
The fourth and probably most vital is how to balance our ethnic colouration and volatile religious sensibilities. APC is going to have an uphill task picking the number one and number two candidates for the Presidential election. This needs not be so if the Party simply realises that what Nigerians want is that somebody for once puts merit into the forefront of the choice of leaders without sacrificing equity and justice.  Unfortunately, I've already uncovered so much confusion from them about who to pick, where to pick, the religion, the gender, and so on. If the truth must be told, only PDP can gain from this unnecessary commotion.
The more I listen to the argument of some of these APC members, the more I pray for these guys not to voluntarily throw their best chances into the Atlantic Ocean. What saddens me is that some of their permutations are based on selfish personal interests and do not take the larger interests of the Party or indeed Nigeria and Nigerians into consideration. Sometimes, I wonder if PDP has bewitched Nigerians and especially the opposition leaders. By now, there should be no argument whatsoever about sacking the party permanently for gross infractions and selecting the best candidates to achieve this objective.  The disorderliness and seeming lack of focus of the opposition may ultimately keep the PDP in power in a manner even more serious than we can ever contemplate.
It is a sad reality we must grudgingly accept when tomorrow comes.