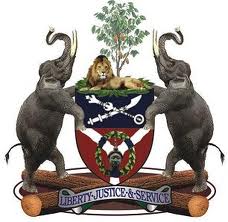 Ogbeni Commissions Emergency And Citizen's Enquiry/Contact Center
The Emergency And Citizen's Enquiry/Contact Center is for Osun citizens to have a hit line they could make an emergency call through free toll while rescue/responses are guaranteed.
With this number 080067866786 (12 digits) distress calls can be made toll free and quick responses are asured.
The contract was awarded to Aeronautical Engineering and Technical Services Limited, a Nigerian Airforce company.
This state is joining other states of the world in providing high technology emergency opportunity to Osun people. Thus, it is the first if its kind in Nigeria. – Group Captain Akeen Adenonehin (Head AETSL Hi-tech team)
MKO International Airport, Osogbo under construction is also being handled by AETSL
The Emergency call centre has the capacity to function as an emergency coordination platform as well as a government contact center for its citizens.
With it, residents of Osun would be able to place toll-free calls to the centre while vetted operators would be on hand to answer questions in local dialect and other languages.