OPINION: State Of Osun, The Land Of Chief Bola Ige Will Speak Loudly On August 9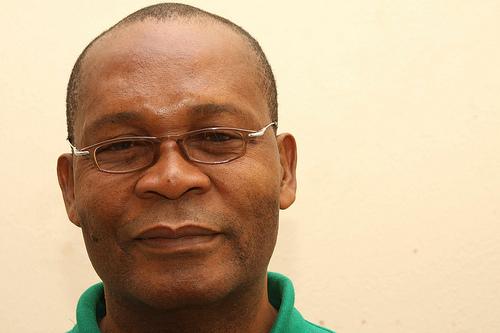 History has shown that we forget things easily in Nigeria. We do not remember things easily, we do not look at past events, and we move on as if yesterday never existed. Nigeria has gone through a chequered history, seen many wars, seen many tragedies and recorded sordid and awkward events. Yet, whenever we scale through these calamities our bags and luggage are dusted up and businesses go on as usual. Questions are not raised, answers are not expected, no solution proffered and the rot continues unabated.
But the events of December 23, 2001 will not be forgotten in a hurry. On that day Chief Bola Ige, the Attorney General of Federation was murdered in Ibadan at peace time in Nigeria. Before the tragedy of December 23, 2001 something unusual in Yorubaland took place in the Palace of Ooni of Ife where Chief Bola Ige was physically assaulted and his cap removed by thugs put together by Iyiola Omisore. After that ugly incident, Mr Iyiola Omisore granted an interview to the defunct TempoMagazine where he almost ate Chief Bola Ige alive. In that interview Omisore prepared and wetted the ground for Chief Bola Ige's death. Chief Bola Ige was murdered on December 23, 2001. The rest is now history.
Iyiola Omisore and his gang were arrested and put in prison custody. From prison, Omisore was rewarded by PDP with a very questionable mandate to go to the Senate, a great chamber meant for decent men and women. He went to the Senate. Meanwhile, the shoddy way the federal government handled the so called trial of Omisore and those accused with him for murdering Bola Ige was enough to churn the stomach. It was so bad that on the very day those that confessed of killing Bola Ige were acquitted through a sham trial, the wife of Bola Ige, Justice Atinuke Ige, a judge of the Court of Appeal died of heart attack. It is now 13 years after the tragic event and no one has been prosecuted for killing Chief Bola Ige, a sitting Minister of the Federal Republic and the nation's number one law officer.
The only offence Chief Bola Ige committed then is that he gave the PDP controlled Federation government he was serving as a Minister of Justice the information that he was leaving to work for his party, Alliance for Democracy (AD) in the coming elections. He never lived to fulfill that dream. The nest of killers led by Iyiola Omisore stopped him in the most bizarre and callous manner. His wife Justice Atinuke Ige also died as a result of the shock she received during the trial of so-called killers of Chief Bola Ige.
Saturday August 9, 2014 is again decision time for who will preside over the affairs of the State of Osun, the land of Chief Bola Ige and Omisore, the principal suspect in the brutal murder suspect is standing for election under the platform of PDP. Omisore has been gallivanting all over Osun pretending that Osun people have forgotten the ugly events of the past 13 years. He has been pretending to love Osun people more than anyone else, riding on Okada and buying corns by the road side pretending to be a grass root man. No, Osun people are wise people and they know their leaders.
I do not want to believe that Nigeria is a basket because I will be indicting myself but our sense of history worries me. How can we easily forget Chief Bola Ige, Justice Atinuke Ige and others? How can we be eating our food in the midst of human waste? How can we continue to pretend that yesterday do not matter? How can the worst in our midst be the ones to remain in the front page and driver's seat? How can the blind continue to lead people with eyes? How can the crippled be our commanders in a war situation? How can the deaf and dumb be our spoke persons? Rewarding Criminals and Murderers has been the greatest threat to National Unity in this country. It has at once exposed Nigeria as Country for Scammers, fraudsters and vagabonds.
I consider it the biggest joke of the 21st Century in Nigeria that an Ayo Fayose will defeat a Dr. Fayemi in Ekiti State and some Nigerians will be celebrating it. I consider it an absurd and an affront that in this stage and age in Nigeria, an Omisore of all persons will be a contender in Osun guber race as if we are all historical idiots. No, Nigeria can do better than this.
Now, if the State of Osun still remains the land of Chief Bola Iges , Omisore is no match to Governor Aregbesola. If the State of Osun still remains the land of the Iges, I know then that history cannot be reversed. A friend Bayo Oluwasanmi tells me that "Yorubas are not gullible, manipulable and downright callous. We have long and enduring memory. Yoruba do not anoint thieves, fools, saboteurs, traitors and hoodlums as heroes and heroines. Yoruba do not drive a car forward by looking at the rear Mirror, Yoruba do not use shoes for hammers, newspapers for umbrella, and a fingernail to tight a screw" I like this so much and I have been quoting it always.
Saturday August 9, 2014 will be a date with history in State of Osun. It is a day PDP will be told in the strongest terms that apples and oranges are not the same. It is a day PDP will come to terms with the phenomenon called Gov. Rauf Aregbesola in the State of Osun. Omisore and his forty murderous thieves will meet on Aregbesola with the strength of Samson, Wisdom of Solomon, the Humility of Daniel and the Character of Abraham. In the State of Osun, Omisore's PDP will meet a performer, an achiever, a leader and a popular Governor.
In the State of Osun , Omisore and his co-travelers will meet a great and consummate mobilizer in the class of President Obama of the United States . Come Saturday August 9 2014, the world will know a Governor Rauf Aregbesola is no pushover in Nigeria's political equations and calculations. On Saturday this case will be settled for good and Nigerians will learn a lesson or two and possibly start the recovery of the country from the land of anomie where PDP has dragged it for fifteen years. Till then!
Joe Igbokwe