Osun Marks Low-Key Anniversary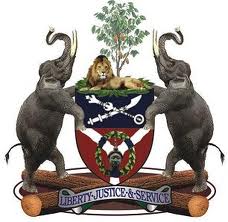 Osun State Government is be celebrating the 23rd anniversary creation of the state in a low-key.
The celebration was kicked off with an Essay Writing Competition among the three Education Districts' Public secondary schools in the state.
The competition was organized by the Ministry of Information and Strategy in collaboration with the Education Districts with the theme, "The State of Osun at 23: Challenges and Prospects".
It would be recalled that the state is 23rd today (August 27, 2014). It was created along with seven others on August 27th 1991 by the then Military administration of General Ibrahim Babangida.
The essay competition was flagged off by the Permanent Secretary, Ministry of Information and Strategy, Olusegun Aduroja.
Aduroja, while at the occasion held in Osogbo High School commended the Rauf Aregebsola led government for its efforts towards transforming the educational sector of the state.
According to him, "education enriches the society more than anything, hence, the Governor has invested huge amount on education development.
Some of the successes which Governor Aregbesola had embarked on include infrastructural development of all schools, provision of tablet of knowledge (Opon Imo), Omoluabi scholar Buses, and School feeding (O-Meal) as well as training and re-training of school teachers across the state.
At the end of the keenly contested competition, Master Ayodele Habibulahi of Osogbo High School, Osogbo Central District eemerged as the winner with 75 1/2 marks. Miss Oromakinde Temitope of High School of Science, Ile-Ife, Osun East scored 71 marks while Master Kajotoni Oluwabamidele of St. Anthony High school, Ikoyi Osun West came third with 68 marks.
The grand finale and the prize giving award for the best students comes later at the Conference Hall, Ministry of Women and Children Affairs at the New Secretariat.