Osun Poll: The People Have Spoken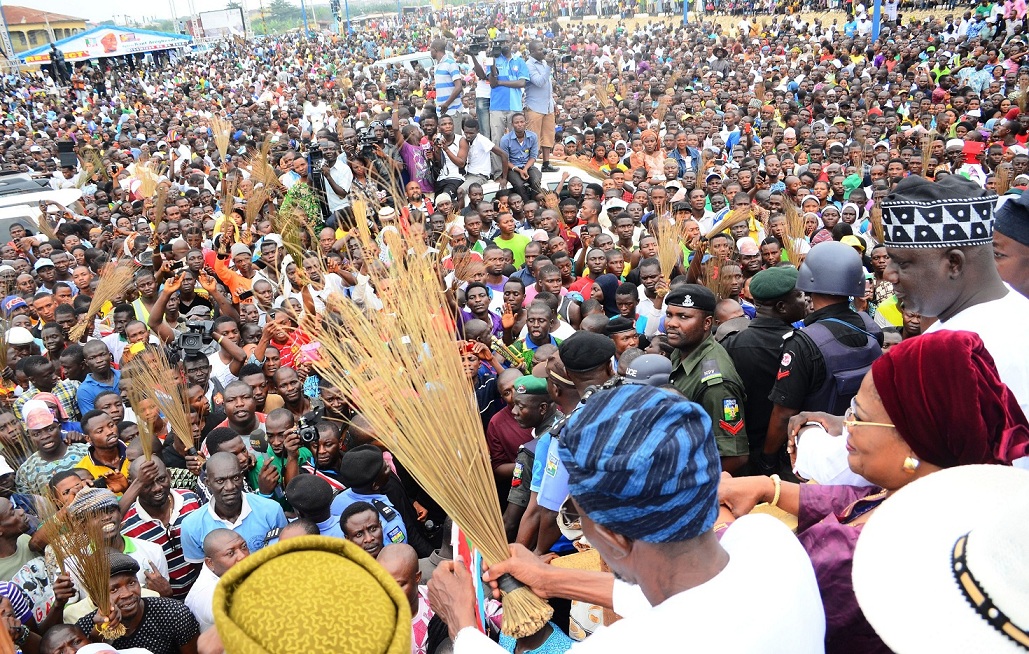 'It is welcome news when the dog dies at the abode of the hen, for if the reverse were the case, the story would be that the cannibalistic dog has done again what it is known for.' This proverb from my people holds metaphorical connotations. The aptness of that saying captures the spirit of the moment as the incumbent governor of Osun State, Ogbeni Rauf Aregbesola, was formally declared the winner of the governorship election in Osun that held on Saturday August 8 2014.
Electoral results officially released by INEC show that Mr. Aregbesola defeated his closest rival, Iyiola Omisore of the People's Democratic Party (PDP), by over 100,000 votes, while beating him clean in 24 of the state's 30 local government areas. The pontification that voters will be harassed by security men also failed. The alleged plan of a scientific rigging that was perfected in Israel for the ruling PDP also crashed to inconsequentiality. What all these meant is that the winner emerged as a result of an admixture of factors including but not limited to the personality of the winner as well as the goodwill of his party. For me, Rauf Aregbesola won because the Osun people considered him a better candidate.
The lesson to learn from all these include firstly, the fact that INEC is improving steadily in giving Nigerians free and fair elections. To have more of such free and fair elections, INEC deserves more cooperation from the Nigerian political class and their band of supporters. Altercations associated with the stoppage of the invading APC governors during Ekiti election had no place in the Osun experience. For all who care to know, Osun people have spoken and Omisore would have heard them in clear terms.
History is beneficial but only to those who are ready to learn from it. This country is going through a lot of challenges and requires patriotic actions, comments, counsel as well as constructive criticism to make meaningful progress. The day we learn to appreciate that for any election, there must be a winner if there is a looser, that day we will begin to kill the spirit of do or die in our national politics. It is in the spirit of the greater Nigeria of our dream where every citizen will have his rights and privileges as given.