Osun Polls: Aregbesola Contested Against The Federal Government – Osun Govt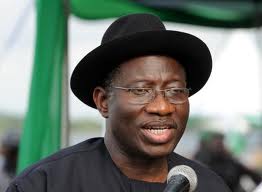 Still basking in the euphoria of its victory in the just concluded Osun governorship election, the Osun State government has called for a thanksgiving ceremony for the re-election of Governor Rauf Aregbesola.
Speaking in Osogbo yesterday, the Commissioner for Information and Strategy, Mr. Sunday Akere said that the state government appreciated the good people of Osun for standing by the governor during the August 9 2014 governorship election.
Akere said the battle was reminiscent of the biblical David and Goliath, "for we did not contest with the Peoples Democratic Party (PDP) but with the Federal Government and we won the race".
He said if the race was only between the All Progressives Congress (APC) and the PDP, it would have been a minor race, "but with the support of the federal-might, that is why the PDP candidate garnered such huge votes, and because of the tension in the town most of the voters miscast their votes, even we the leaders panicked and would have chickened out if not for our strong hearts.
He also commented on the Ebola outbreak, saying the virus would not get to the state, urging the people of Osun to inform their people not to bother themselves about coming for the Osun Osogbo festival.
"They should stay where they are and people should also stay clean."
On his part, the Special Adviser to the Governor on Health Matters, Dr Rafu Usamatu, said Osun State had set up one quarantine centre in each of the three senatorial districts in the state.
He said the quarantine centres were for people suspected of having Ebola symptoms and that hotlines to reach all the centres which include Osogbo, Ejigbo, Ilesa, and Iragbeji had been set up.
The Commissioner for Environment and Sanitation, Professor Olubukola Oyawoye and the Special Adviser to the Governor on Environment, Mr Bola Ilori, thanked the people of the state, especially civil servants in the Ministry of Environment for rising up to the challenge.
Ilori promised the people that Governor Aregbesola was not going to sack anybody in the state, and that he was still going to do more.